Hi friends. Sorry I left you all in the lurch for a few days — things have been crazy busy with wedding planning, work and the like. In addition, last weekend was Mother's Day (Happy belated Mother's Day to all my moms out there) and I took time away from the computer to hang out with the fam. It was quite lovely and a much needed break from the computer and wedding planning. I'm a pretty laid back person and I've been trying to be a laid back bride but the countdown is officially on (32 days!!!) and my stress level seems to be rising as the number of days until the BIG DAY dwindle…
Speaking of wedding stuff, this Wednesday (a.k.a. tomorrow) I have my bridal portraits. I'm really excited about these because they're at our venue and I'm having my hair/make-up trial and getting a mock bouquet. It will be nice to get some of these things settled upon — like how I'm going to be wearing my hair and what my bouquet will look like. I'm also excited to wear my dress for more than 15 minutes at a fitting. It should be fun day!
In preparation for Wednesday, I've been trying to eat really clean and limit any extra sodium. This week I'm doing a modified version of the Tone It Up 7 Day Slim Down. Since I took photos of everything I ate yesterday to keep myself accountable, I figured I'd share them with you.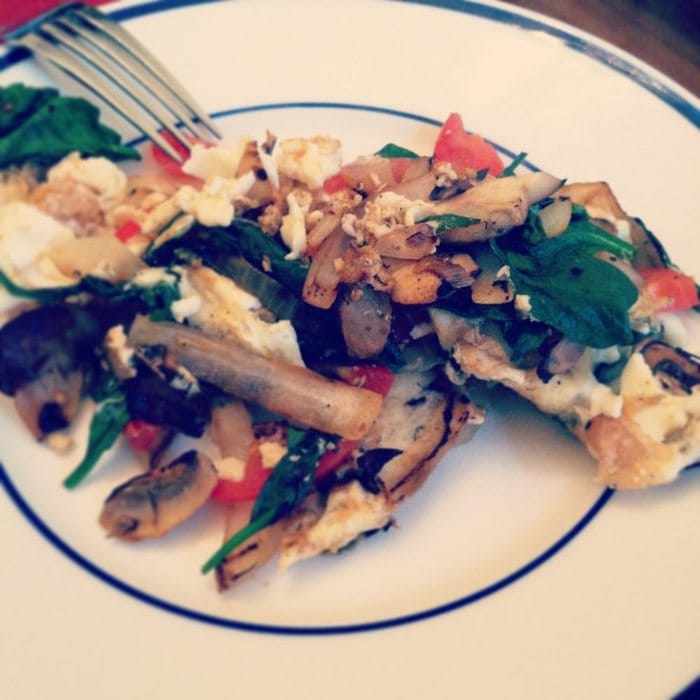 Meal 1: slim down scramble with 1/2 cup egg whites, 2 cups spinach, tomatoes, mushrooms, onions and Mrs. Dash garlic and herb seasoning. I'm started to love Mrs. Dash seasonings. You get lots of flavor without any salt! Right now I only have the garlic and herb flavor but I can't wait to try some of they others. Do you have any favorites that you'd recommend?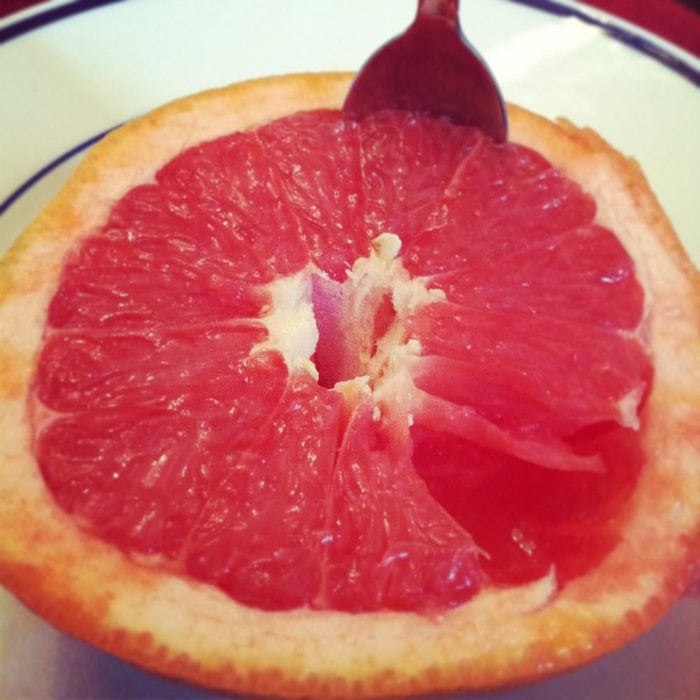 Grapefruit for snack.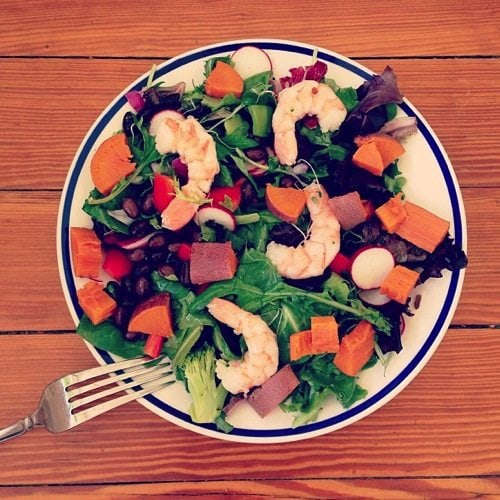 Shrimp and black bean salad with red onion, baked sweet potato chunks, radish, broccoli and pineapple balsamic vinegar for lunch. The TIU 7DSD plan doesn't mention adding carbs to your lunch and dinner but I know my body and I'm ravenous if I don't have some carbs so I added some sweet potato chunks to this salad.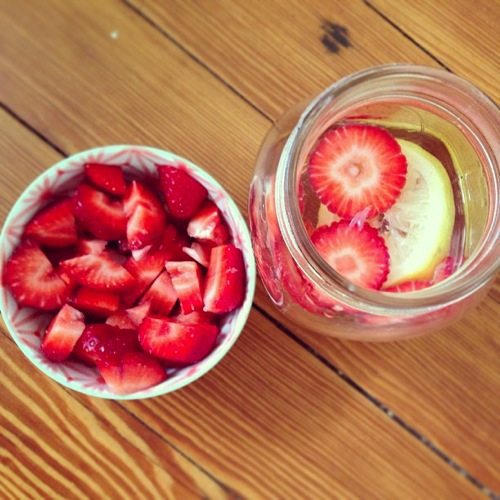 I snacked on a few berries and Lemon Strawberry infused water between lunch and dinner. The water was amazing. I always forget how much I like lemon in my water.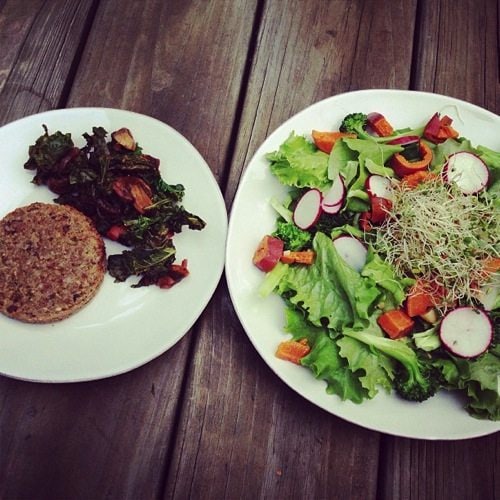 Dinner featured a big salad, similar to what I had at lunch with sweet potato chunks (from the same baked potato), radishes, peppers, broccoli and sprouts. I had a veggie burger and balsamic sautéed kale on the side. Notice how my salad plate turned into my dinner plate and my dinner plate turned into my salad plate. I typically always use a salad plate for my dinner plate because it's a great way to keep my portions in check, which is something I struggle with.
So there you have it, my slim down eats as of late. I'm planning to eat very similar today and I already have my salad for lunch prepped and ready in the fridge thanks to the Salad in a Jar salads I made on Sunday evening. Woot woot!
Hooray for being prepared. It really is the key to eating healthy. 🙂
Have a lovely Tuesday friends.