Bedtime Yoga Stretches for Better Sleep
12
Published Jan 19, 2017, Updated May 01, 2019
Seven bedtime yoga stretches to help you relax your body before bed. These restorative poses will calm your mind, relieve tension and have you ready to crawl into bed for a full night's rest. 
How many hours of sleep did you get last night? Did you wake up feeling rested? I'm asking because one of the big habits I recommend to clients is getting at least seven hours of sleep every night. In theory it seems pretty easy, but it's amazing how many people are truly struggling with getting enough sleep.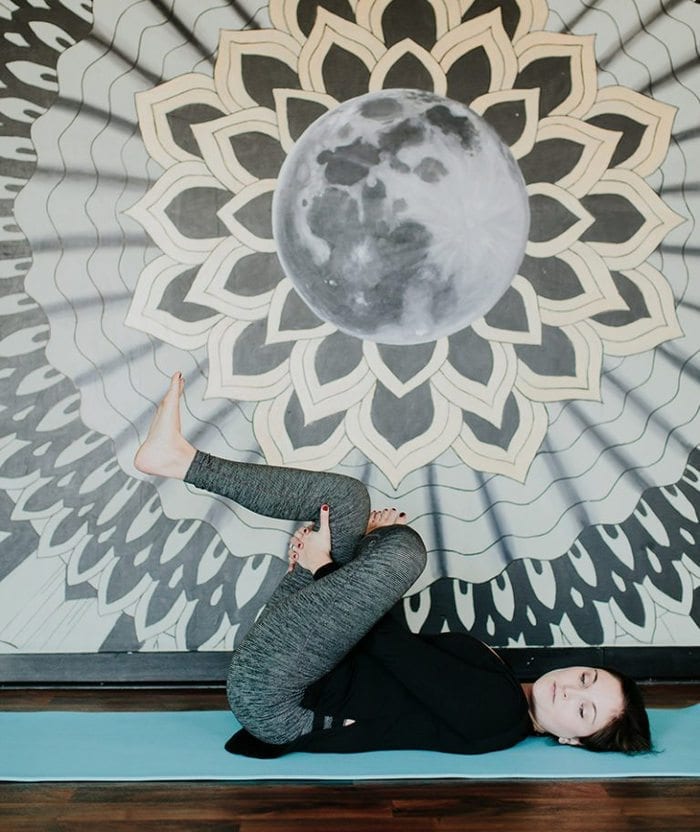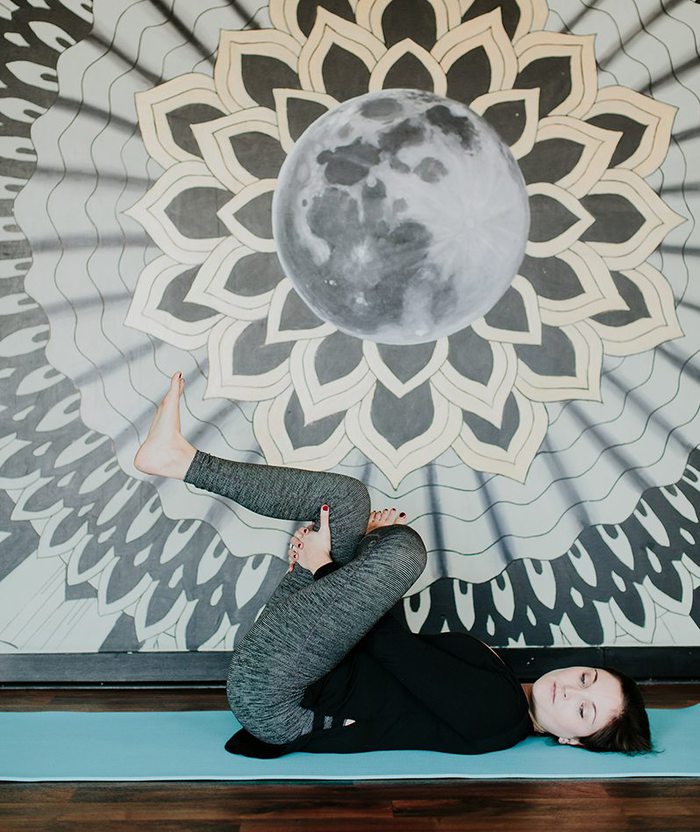 And sleep is important for so many reasons including regulation of hormones, stress reduction, weight less and more. Check out this post about the health benefits of sleep for full details.
There are a ton of different suggestions for how to get more sleep, ways to shut down your mind and helpful tips for falling asleep. I could easily give you a list of these things but I wanted to provide something tangible so I put together this set of relaxing bedtime yoga stretches to help you fall asleep at night. Added bonus, quite a few of them can be done in bed!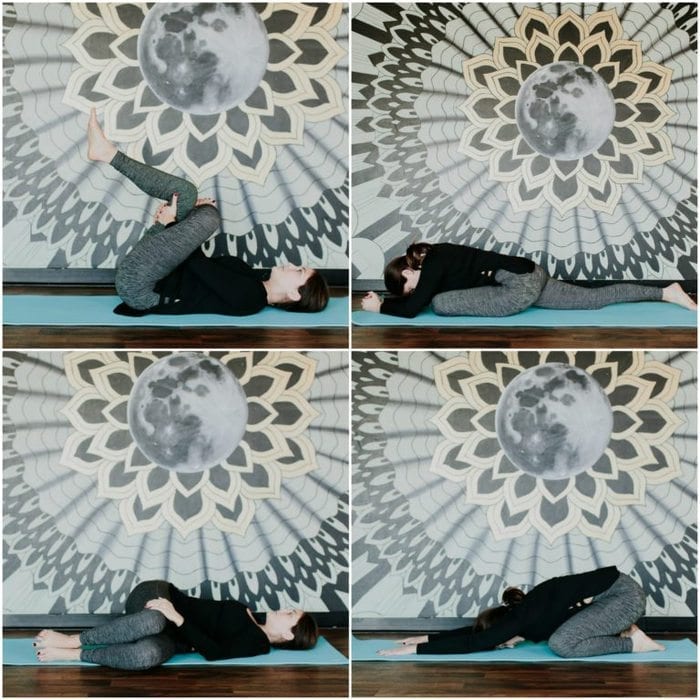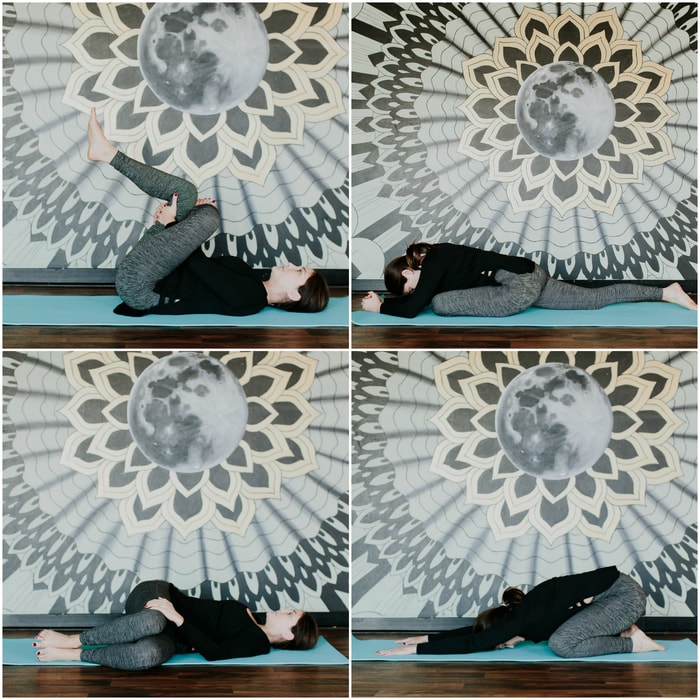 Yoga not only lowers stress levels, but it also helps relieves tension in the body and calms the mind so it's such a good way to end the day and prepare your body for full relaxation (a.k.a. SLEEPING). I love all of these poses, but you can work your way through them and find which ones you enjoy most. And don't worry about doing them in a specific order. Just try them all out and do what works for you!

If you're unfamiliar with any of these poses, check out the links below for full details on how to do them! For pigeon, supine twist and figure 4 be sure to do both sides of your body!
What I'm wearing — Gray Leggings / Black Teresa Tunic
PS — Need a yoga routine for when you wake up? Check out this quick and easy 10 minute morning yoga sequence. The power of doing yoga each morning is seriously amazing.
Thank you to Kaytee Lauren for these photos and Yoga Dojo for use of their beautiful space.