Where has the time gone? I seriously can't believe the holidays have already passed and it's officially 2013! With our trip to Vegas for New Year's Eve I fell behind on my posting and didn't even get a chance to do a Best of 2012 or a 2013 goals post… oh well, I guess there's still time for the latter.
Since I promised that I would share some of my daily eats with you all about once a week, I took photos of everything I ate yesterday. Yes, they are iPhone photos and no, they're not very good quality. Sorry about that part. They do get the job done and it's much easier for me to remember to take photos with my phone than my big camera.
Anyhow, while we were in Vegas I received a message from the shop I purchased my dress at suggesting my wedding dress was in (yay!) and that I needed to come try it on as soon as possible. I immediately regretted eating a whatever the heck I wanted over the holidays and decided that as soon as we were home I was going to kick things into high gear so I could get in wedding dress shape. After a month of limited working out due to my knee and lots of holiday treats, I haven't been feeling my best.
So yesterday morning I started the Tone It Up 7 Day Silm Down. It's a detailed plan, which I'll be deviating from a tiny bit—both food and exercise wise. But overall, I'm hoping it will get me back on track and ready to stay motivated to eat healthy in 2013.
So what did I eat…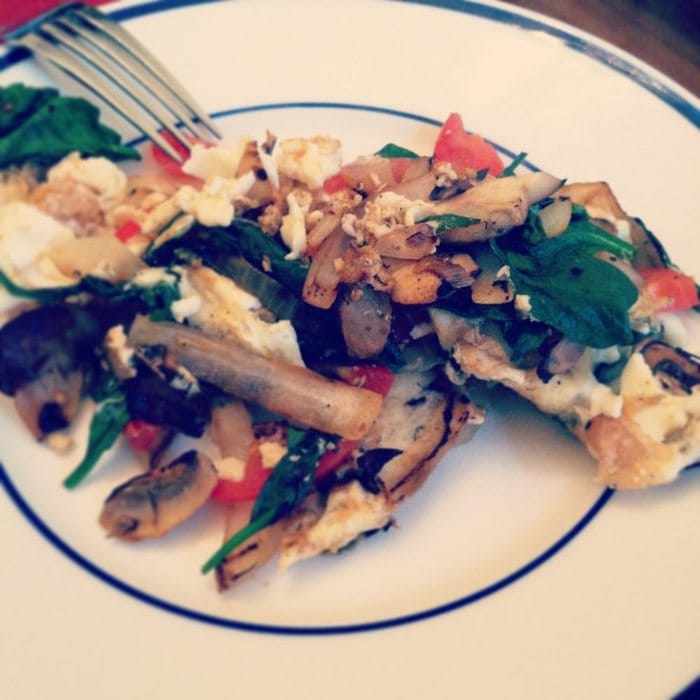 Egg whites with sautéed onions, mushrooms, spinach and tomatoes for breakfast.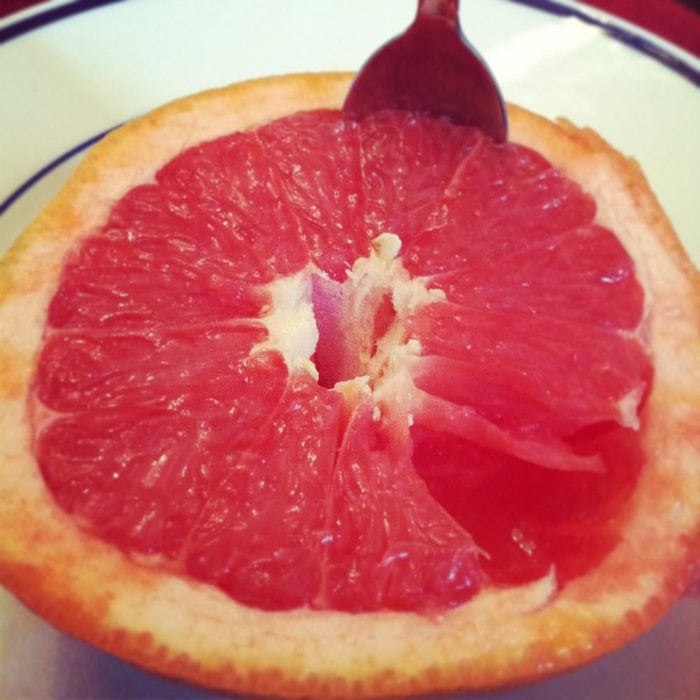 A grapefruit mid-morning to hold me over until lunch.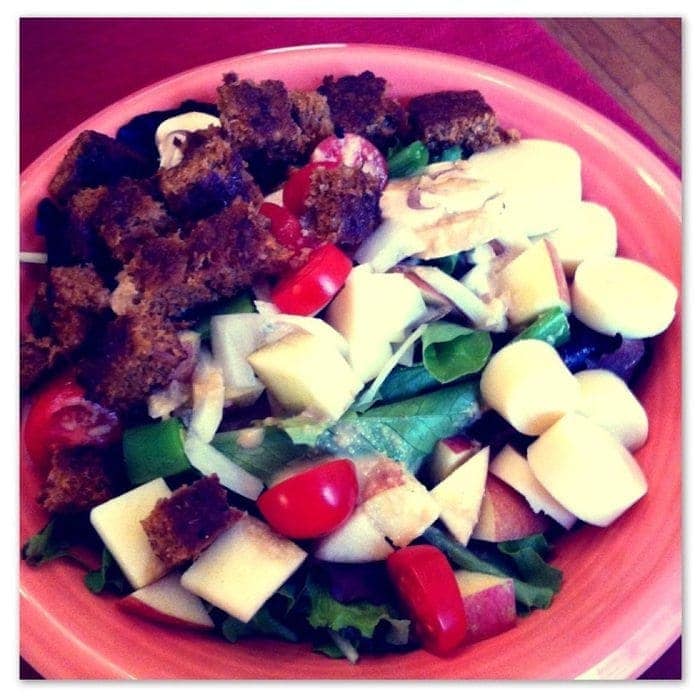 Spring mix topped with a veggie burger, hearts of palm, tomatoes, snap peas, mushrooms, chopped apple chunks and an oil-free zesty tahini dressing from the Health Starts Here line at Whole Foods.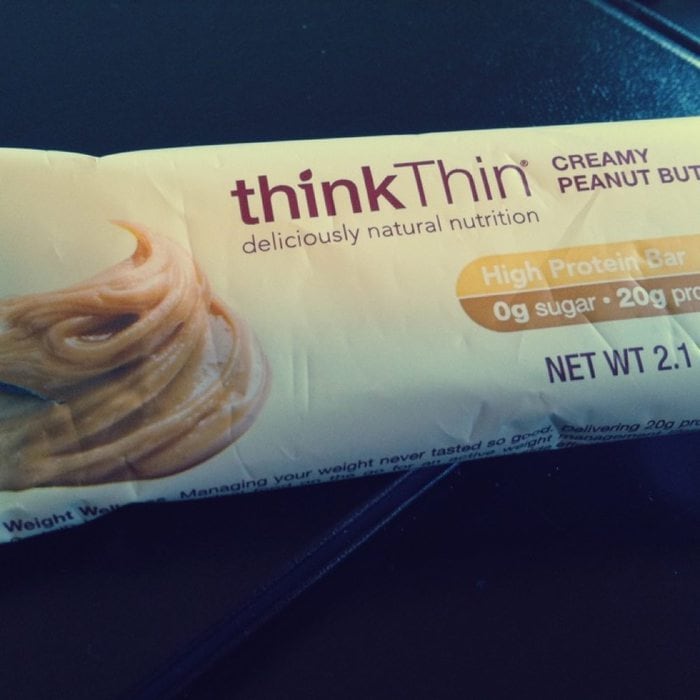 A thinkThin Creamy Peanut Butter protein bar around 4PM. This one was really good and filling. I wasn't hungry for dinner until 8PM!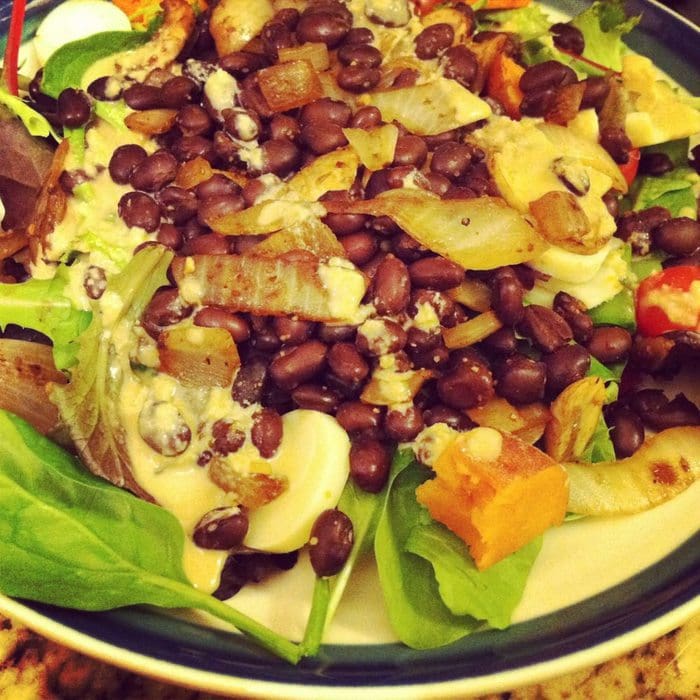 A HUGE salad for dinner with 1/2 a can of black beans that I sautéed with onions, mushrooms, Mrs. Dash seasoning and balsamic vinegar. I also put hearts of palm, tomatoes, chunks of a small baked sweet potato and a drizzle of the zesty tahini dressing on there. It was really big and super satisfying, which was awesome because I didn't even need an after-dinner snack. <– This never, ever happens!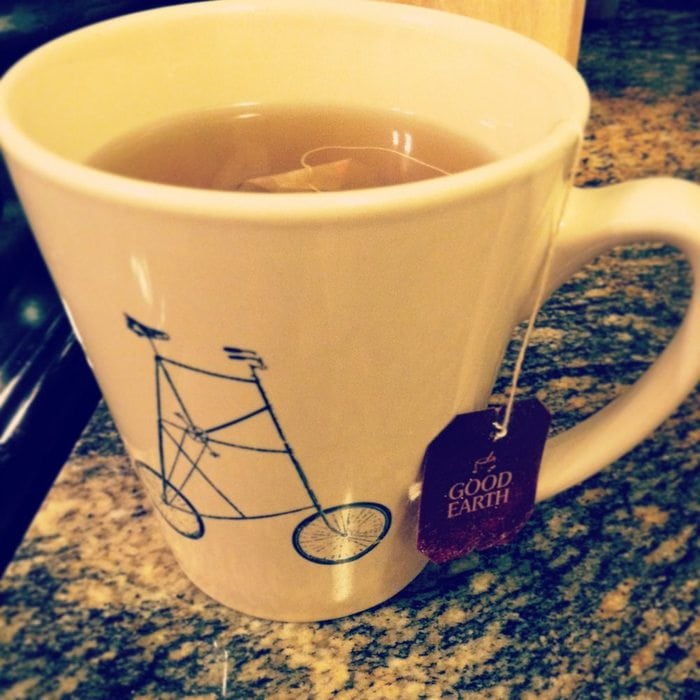 I guess if you count tea as a snack (which I definitely don't) than I did technically have something after dinner… before bed I sipped on a mug of Good Earth Sweet and Spicy tea. This tea is super flavorful and sweet (as the name suggest). It was a perfect way to end the day.
So there you have it folks! I'll be eating very similar things today, although today I'll be having a protein pancake for breakfast instead of the egg whites. 🙂
Happy Friday!!