Morning and happy Monday to ya! I hope you all had a great weekend. There was a ton going on in Richmond this weekend. For starters, our good friends got married on Saturday night!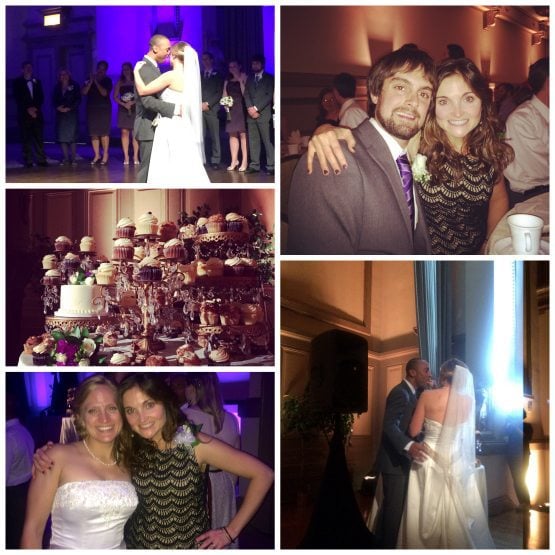 Congrats to Brandon and Heidi! The wedding went off without a hitch and everyone had a blast celebrating their love. They're both amazing, caring and sweet people on their own and they make an amazing couple/team. Isaac and I couldn't be more excited for them and loved being able to participate in their special day — Isaac was a groomsman and I did a reading during the ceremony.
Their wedding reminded me that it's been five months I still haven't posted a recap of our wedding reception. I promise I'll do that soon. 🙂
Saturday was also the Richmond Marathon. The course goes right by our new house so Olive and I braved the sprinkles of rain to cheer on the runners. Olive wasn't a big fan of being out in the rain so we only watched for about 40 minutes but it was fun and I saw quite few familiar faces.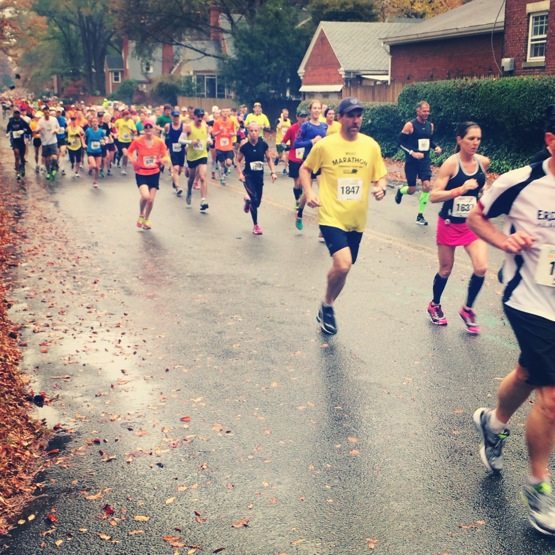 Anne of Fannetastic Food ran by and I was able to snap a quick photo. I loved that she was wearing a bright pink top with her name on it. It made it so easy to spot her out in the sea of runners.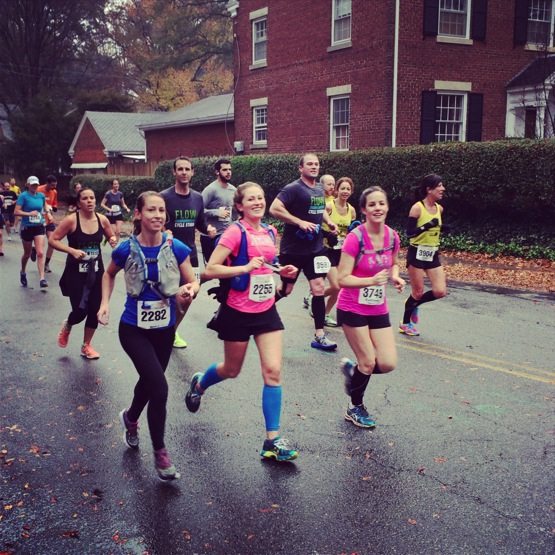 Other big weekend news is that Olive got a new bed. She's turning five this week so this is her b-day present. We tried to buy her a few dog beds when she was little but she always used them as chew toys and took all the stuffing out so we haven't bought her one in a few years. Now that she's a bit older we've been thinking that she might actually like snoozing in one. This weekend I was at Pet's Mart and saw a cute bed and got it for her. As soon as I brought it in and sat it down, Olive jumped in and has been cuddling in it all weekend.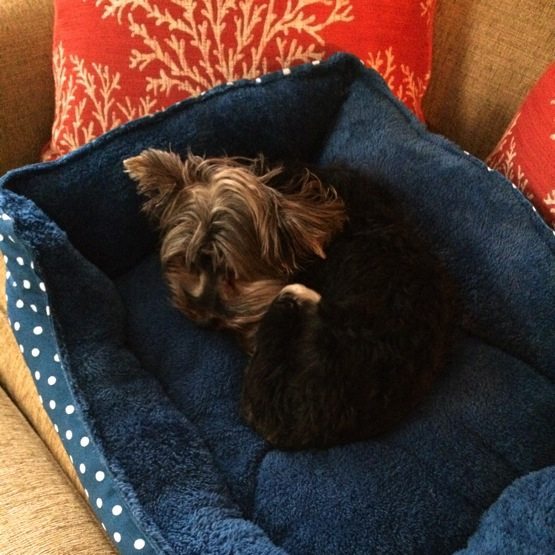 Now I feel like a bad mom for not getting her one sooner.
Last but not least, my favorite breakfast as of late = egg white omelette with an autumn twist.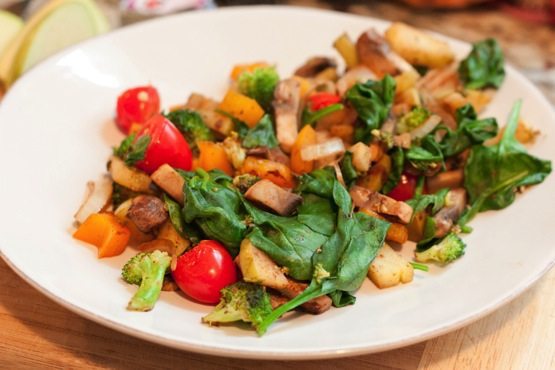 The autumn component comes from adding apples and a pinch of cinnamon to the mixture of sautéed veggies that go inside the omelette. Definitely not traditional omelette stuffers, but trust me, it's a tasty combo and perfect for fall when apples are in season.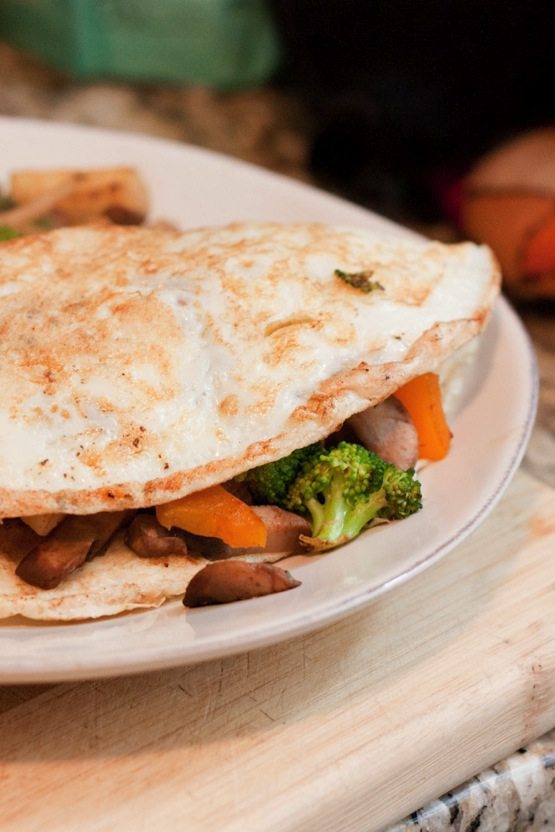 So good!
Print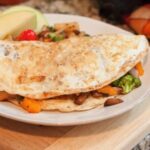 Autumn Egg White Omelette
Author:

Cook Time:

7 mins

Total Time:

7 mins

Yield:

1
---
Ingredients
So good!
nonstick cooking spray
1/8 cup onion, finely chopped
1/8 cup mushrooms, finely chopped
1/8 cup bell pepper, finely chopped
1/2 apple, chopped into small pieces
1/4 cup broccoli, small florets
2 cups fresh baby spinach
4-5 grape tomatoes, cut in half
1/2 cup egg whites
1/2 Laughing Cow garlic and herb cheese wedge, chopped into small pieces (optional)
sea salt and ground pepper
pinch of cinnamon
---
Instructions
Spray nonstick spray on a medium sized nonstick skillet and heat to medium Add the onion and mushrooms; cook for 3 to 5 minutes or until onion is softened. Add bell pepper, apple, broccoli and mushrooms to the skillet and cooked for 1-2 minutes. Sprinkle on sea salt, ground pepper and cinnamon.
Add the spinach; cook and stir until wilted and hot. Add tomatoes.
Remove from heat; cover and keep warm.
Lightly coat the same medium nonstick skillet with cooking spray and set heat to low/medium. Add the egg whites, swirling to evenly cover the bottom of the pan. Cook for 1 1/2 to 2 minutes or until set, using a rubber scraper to lift eggs up occasionally, letting runny egg flow underneath.
Spoon veggie mixture onto half of omelet, add cheese if using, fold over, and slide onto a plate, season with more salt and pepper (to taste) and serve. I like to top mine with sriracha for a little kick. 🙂