Hey there and happy Wednesday to ya!
Like most folks I'm back on track with meal prep and eating healthy this week. Isaac is even on board, which is huge! He usually puts little effort or thought into what he's going to eat, but this week he asked me to make him some baked egg cups for a portable breakfast and even bought himself stuff to make salads with chicken for lunch. I'm so impressed!
Anyhow, I'm jumping on the WIAW train today to give you a peek at what I've been eating lately. Here we go: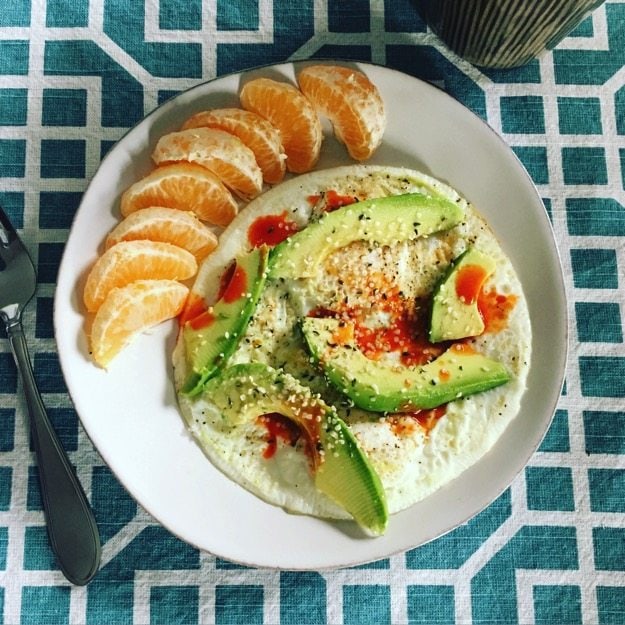 Breakfast = 2 eggs, 1 egg white, sliced avocado, Hemp Hearts, hot sauce, a clementine and coffee. This had been my go-to breakfast all week and it might stay that way for a while.
Oh and how excited are you that clementines are back in season?!? I'm addicted and have been eating at least 1-2 a day. LOVE!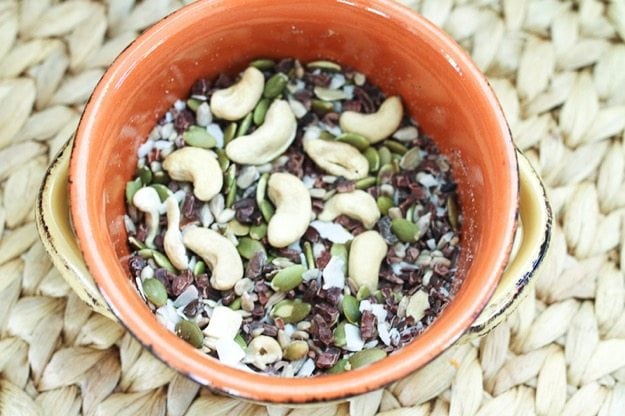 Mid-morning snack = trail mix is still my jam. Can't stop, won't stop! This is a homemade mix with raw pumpkin seeds, sunflower seeds, cashews, coconut flakes and cacao nibs.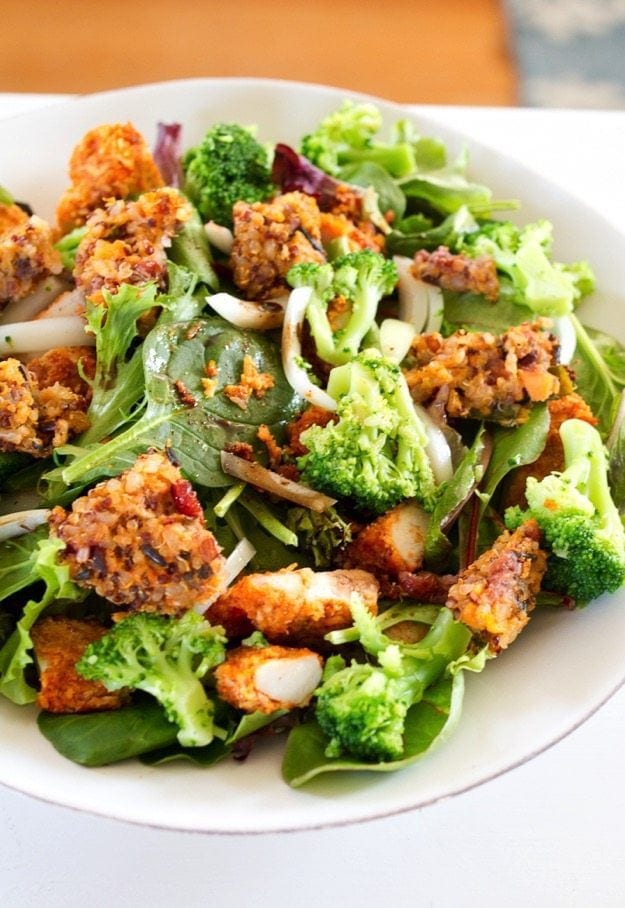 I was busy around lunch time so I quickly threw together a salad using some things I'd already prepped over the weekend — these paleo baked chicken tenders and a sweet potato quinoa cake. <— If you haven't tried either of these recipes yet, do it! They're both awesome and great for prepping ahead of time! The salad also had chopped onions, steamed broccoli, balsamic vinegar and olive oil. Easy peasy.
Mid-afternoon I wanted something sweet so a grabbed one of these Natural Delight date rolls. As you can see from what's missing in the package, the orange dark chocolate rolls are my fav. They're not super sweet and they're sooo good!
After work I met up with Alyssa to get our nails done. It's her birthday this week so we started the celebrations early. We were going to sip wine (she brought a bottle in her bag!) but it was so cold outside that we settled on Starbucks instead. I sipped a decaf americano. It was my first time ordering an americano from Starbucks and I was pleasantly surprised. I liked it way better than I like their regular coffee. Interestingly, it wasn't as strong or bitter tasting. Who knew?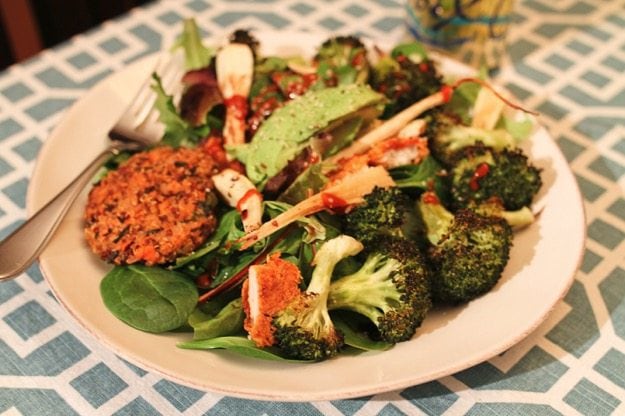 Isaac had already eaten dinner when I got home so to make things easy I threw another salad together and it ending up being a repeat of lunch. Although instead of steaming the broccoli, I roasted it along with some parsnips. The rest of the salad was pretty similar — more chicken tenders, a sweet potato quinoa cake, 1/2 an avocado, some hemp hearts, balsamic and sriracha. <— I'll add hot sauce to just about anything! 🙂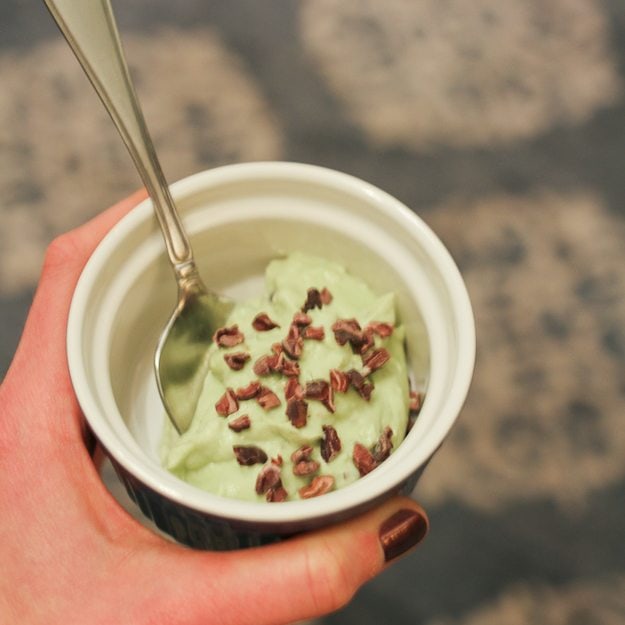 Post dinner I was still a little hungry and there was 1/2 an avocado left from dinner so I mashed it up and added a little greek yogurt, stevia and cacao nibs. I actually wanted to make it mint chocolate flavored but didn't have any mint extract on hand. Next time!
What's been on your plate this week? Are you as obsessed with clementines and avocados as much as I am?