Afternoon!! I'm jumping back on the What I Ate Wednesday train to give you a taste of what my daily eats look like as of late. Let's hop right in, shall we?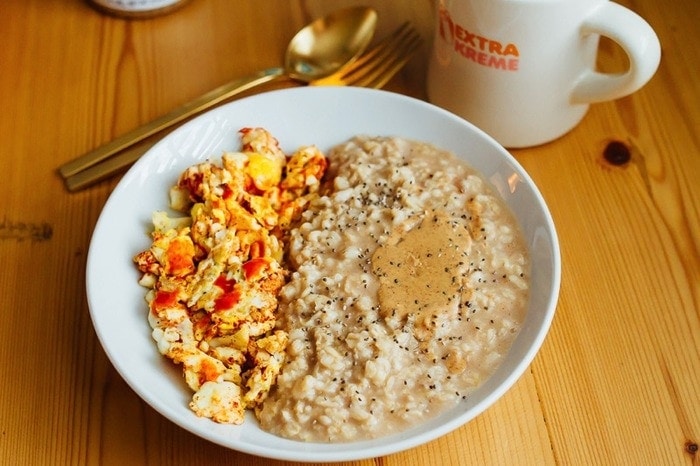 The day started with my go-to breakfast — an egg and oat bowl. This bowl is perfect for those mornings when you can't decide between sweet and savory because it has both. It also has a great balance of healthy carbs, protein and fat, which keeps me full all morning long. Earlier this week I did a little tutorial on my Instagram story with how I make this bowl, but maybe I should post a full recipe? If that's of interest, let me know!
I usually top my eggs with hot sauce and my oats with a little nut butter. For this bowl I tried the new mixed nut butter from Trader Joe's, which is really good. I love the variety of nuts and the fact that there's no additional ingredients.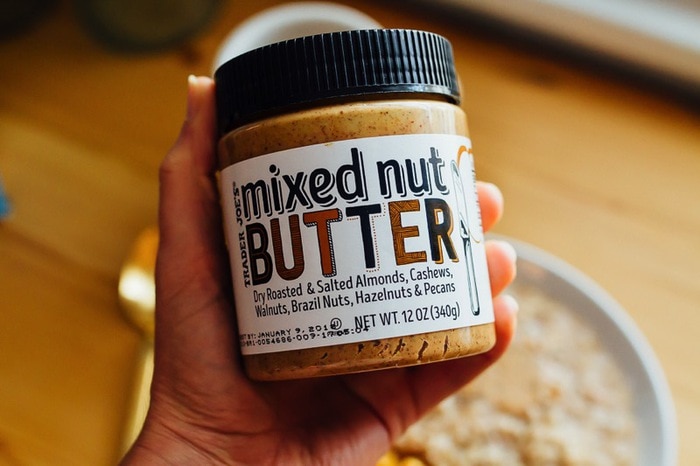 I worked on the computer for most of the morning before breaking for a quick lunch.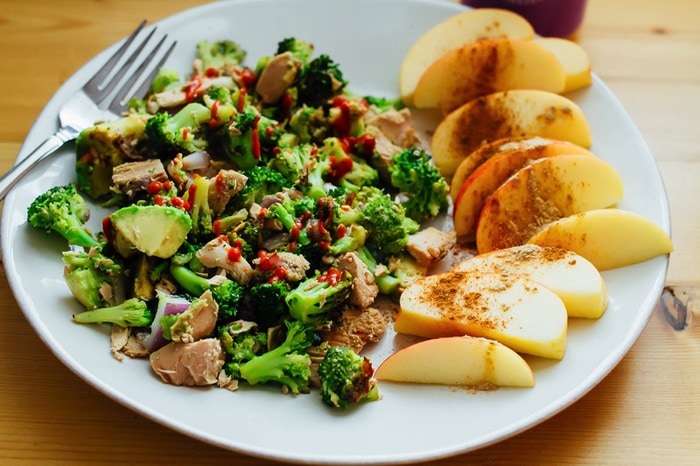 I'm still diggin' this broccoli avocado tuna bowl. It's one of my easy go-to options for lunch. On the side I had an apple sprinkled with cinnamon and maca powder as well as a blackberry spindrift.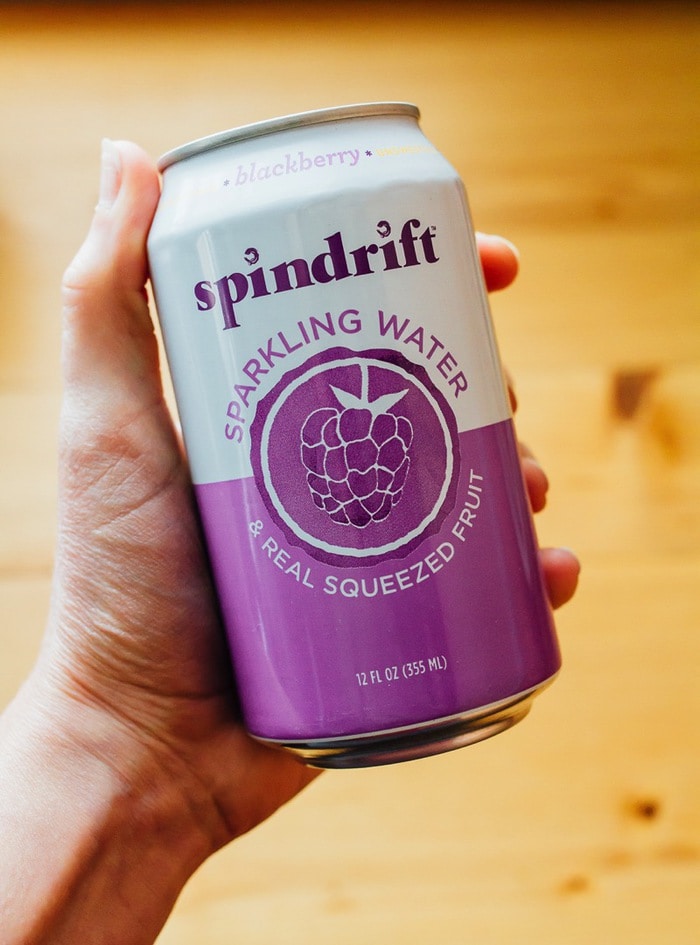 I love my La Croix, but I've been trying out spindrift lately and it's really good. It's not as carbonated as La Croix, but the flavors are stronger (since there's real juice) and I really like them. The cucumber, blackberry and lemon are my favorite flavors so far.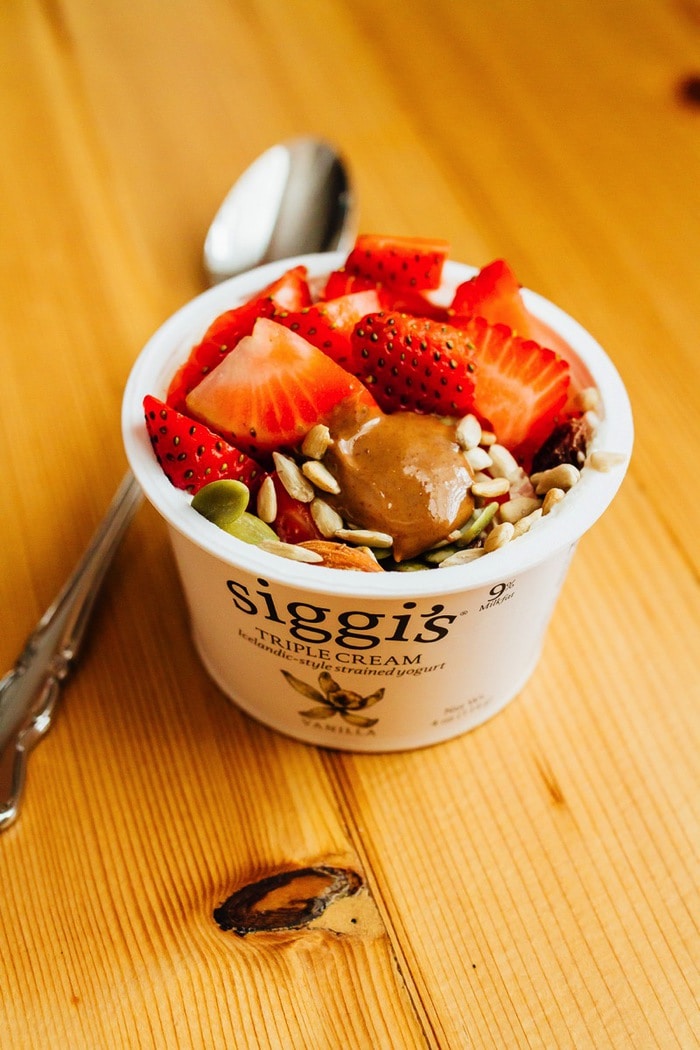 For a mid-afternoon snack I topped a Siggi's triple cream vanilla yogurt with trail mix, berries and nut butter. (Check out my trail mix recipes.)
I had a training session at my gym and it was leg day so lots of squats (gah! my legs are feeling it today). After my workout I stopped by the grocery store to pick up a few things for the week. By this time I was hungry so I munched on some Sacha Inchi Seeds that randomly caught my eye while walking around Trader Joe's.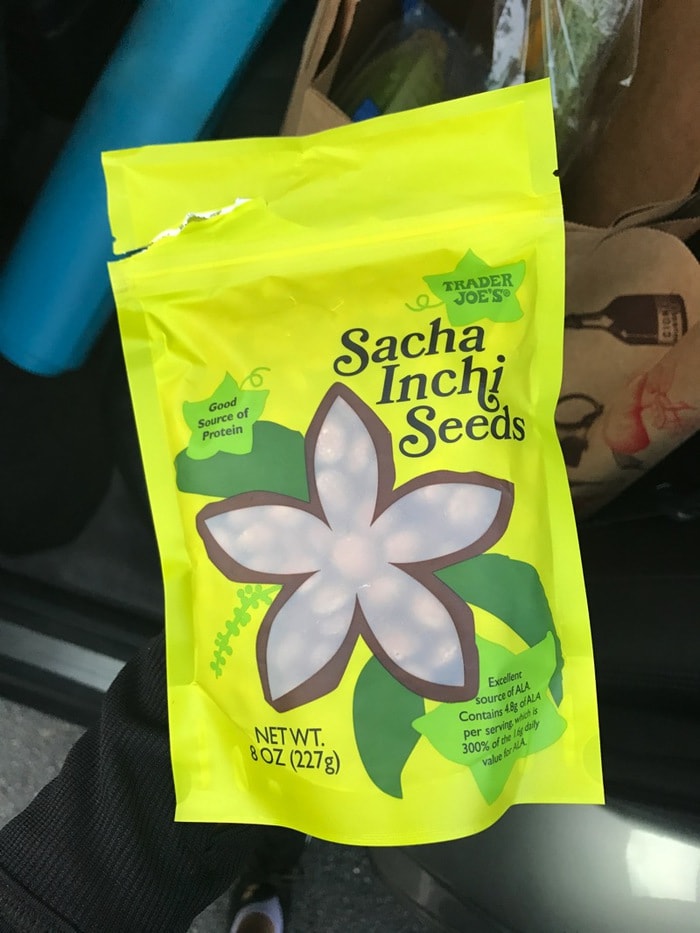 Have you heard of sacha inchi seeds before? They're "superfood" from Peru that's becoming more popular in the US for their health benefits — namely weight loss, cardiovascular health and mood enhancement. They're loaded with omega 3 fatty acids, protein (2 grams more than almonds per ounce), vitamin E and tryptophan (which boosts serotonin). In terms of taste, they remind me of marcona almonds, but with an earthier flavor.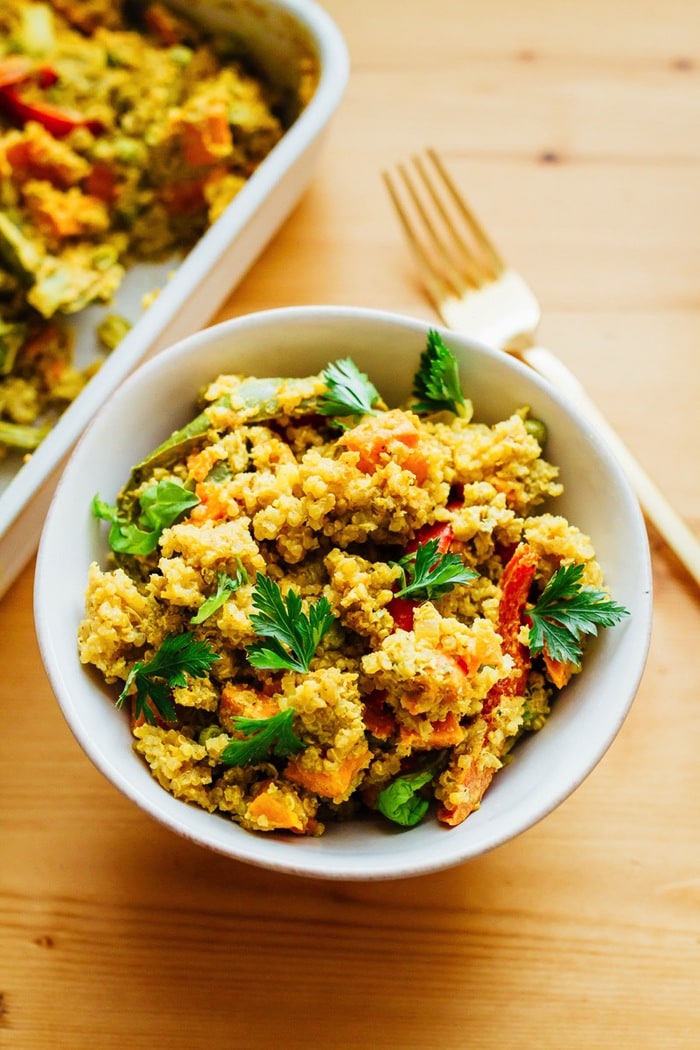 Dinner ended up being later than usual, but it was delicious because I made this Sweet Potato Green Curry Quinoa Casserole, one of Lee's recipes from the Healthy Glow Guide. It was SO good and the recipe makes a large casserole dish so we have plenty of leftovers to eat this week. I'm excited.
And I just realized that I ate bowl meals for every meal yesterday. Bowl meals are where it's at!
I'm still working on doing a video version of my daily eats to share. Hopefully I can film one next week!