Morning friends! It's been way too long since I've shared a What I Ate Wednesday post so I have one for you today… with everything I ate yesterday! Let's jump right in, shall we?
Upon waking I drank some water and then started the process of making coffee. I've been trying to get into a regular habit of mediating each morning, even if it's only for 5 minutes, so this week I've been doing a super quick 3-minute mediation through the Stop Think Breathe app while my coffee steeps. It works out perfectly.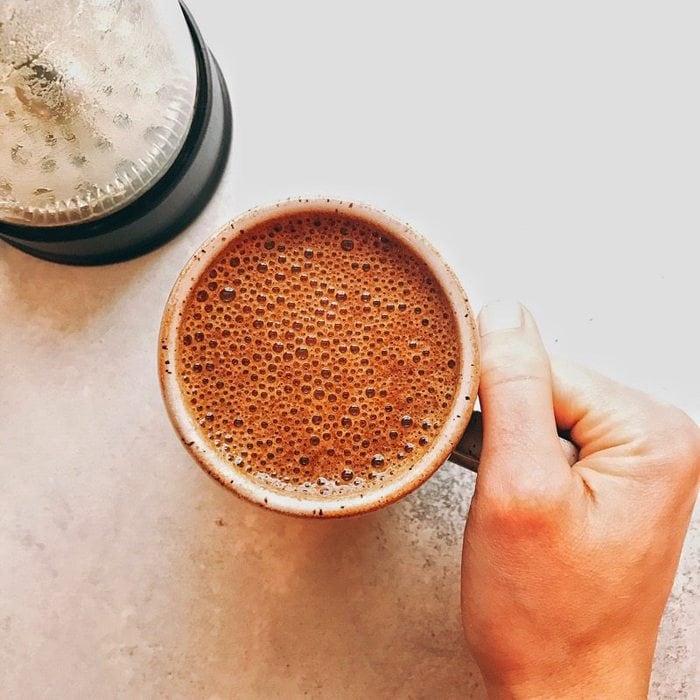 Once the coffee was ready I blended it with ghee, brain octane fuel and collagen to make a bulletproof coffee of sorts. I did work while sipping on the coffee and then made breakfast.
Egg whites with turmeric and pepper, an egg, avocado on a slice of Barely Bread (a 100% grain-free, gluten-free bread), beet red kraut from Cleveland Kraut and a glass of Emergen-C. Trying to boost my immune system because so many people are sick right now!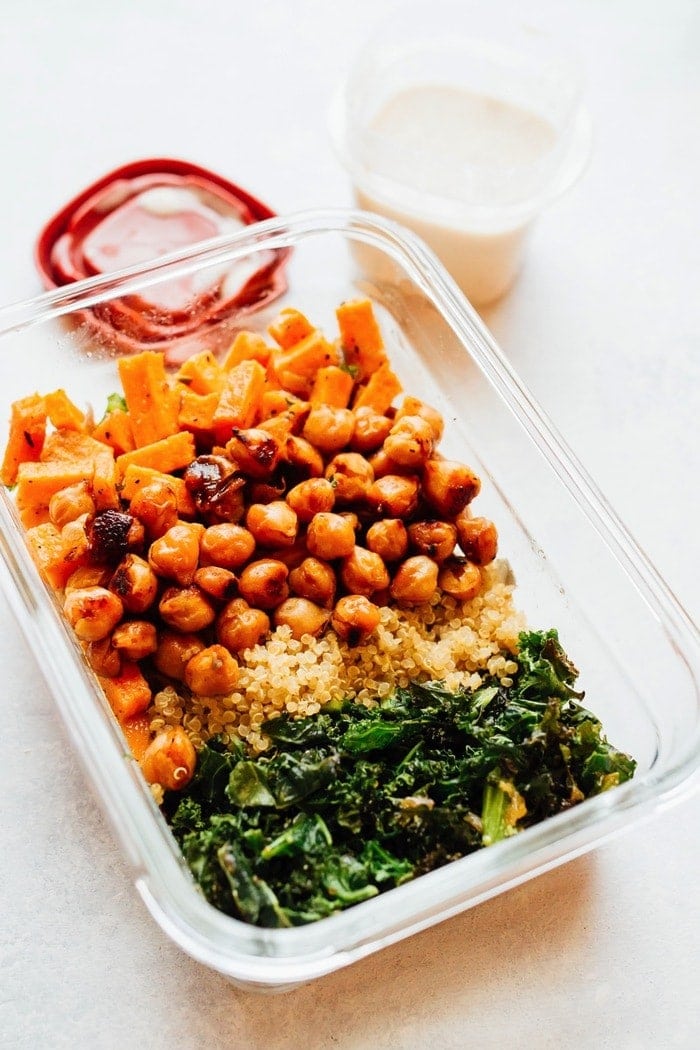 For lunch I ate this Vegan Power Bowl, a Terra's Kitchen meal I made over the weekend. I turned the leftover portion into a meal prep bowl that I could have for lunch. I added some grilled chicken on top and it was so delicious! The chickpeas are pan-sautéd with a little brown sugar and spices and taste so good!
We've been back in the swing of things with ordering meals from Terra's Kitchen and I'm partnering with them this year to spread the new about their service, which I'm a huge fan of. It makes meal planning super easy, plus the meals are quick and easy to whip up and they taste really good! You can check out my original review of Terra's Kitchen here and use code BIRDFOOD for $30 off your first order.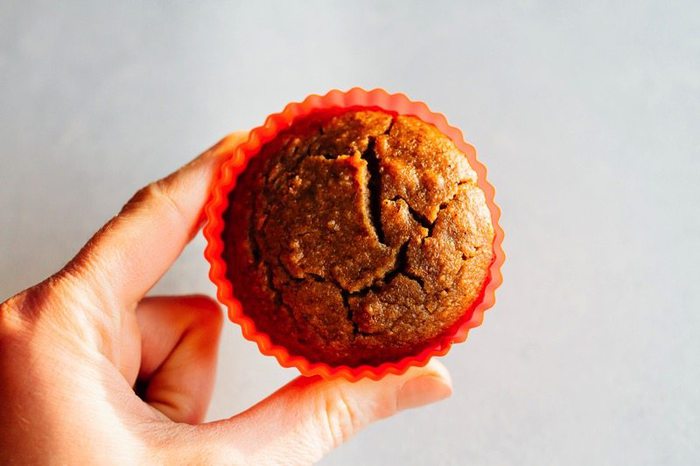 Mid-afternoon I took a break from working and grabbed a Simple Mills banana muffin to munch on. I've been making these almond flour muffins as part of my weekly meal prep and they're awesome. I use them for snacks throughout the week or a quick breakfast option. Isaac loves them too!
After work I headed to workout. It was leg day so we did squats and some circuit training, which involved burpees, lunges, sit-ups and renegade rows. I was so sweaty by the end of it.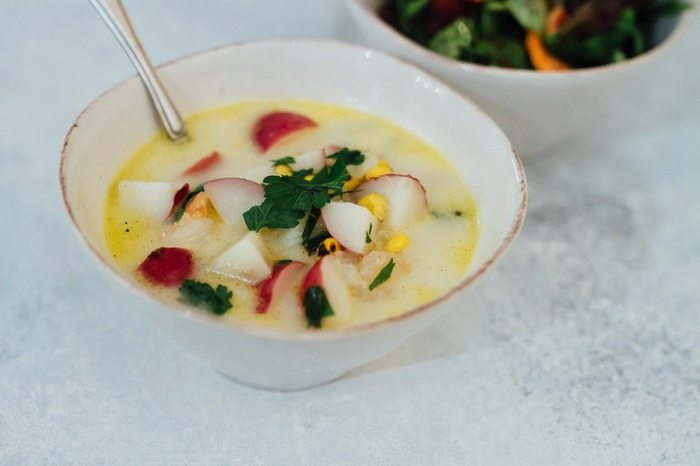 This week's Terra's Kitchen order arrived on Tuesday morning so for dinner we whipped up the Shrimp and Corn Chowder and served it alongside a salad with homemade balsamic (recipe coming soon). While cooking I was pretty hungry so I snacked on carrots and Cava hummus, which was a party favor from a Cava Grill preview event I went to on Monday night. Cava Grill is opening three locations in Richmond this year and I'm so freaking excited! I've been a fan of the restaurant for years and I can't wait to have them here in Richmond soon. The first location is slated to open this month!
So there ya have it… my full day of eats. If you like seeing this type of post let me know in the comments and I'll try to do more! Maybe even a video version?!?