A rich and nutty Almond Joy Martini with chocolate coconut water, vodka and a splash of amaretto. It's perfect for holiday parties and a tad healthier since it's made with coconut water. 
Holiday parties are always more fun when there are festive cocktails involved! That said, cocktails are often made with syrups and sugar-filled mixes that aren't very natural or diet-friendly. But they don't have to be! This month my favorite blogging buddies and I teamed up to bring you FIVE cocktail recipes made with healthier ingredients so you can indulge while still staying on track with your health goals. From holiday mojitos to citrus margaritas, we've got you covered with lightened up cocktails that don't skimp on flavor.
My contribution is this almond joy martini full of coconut almond chocolatey goodness.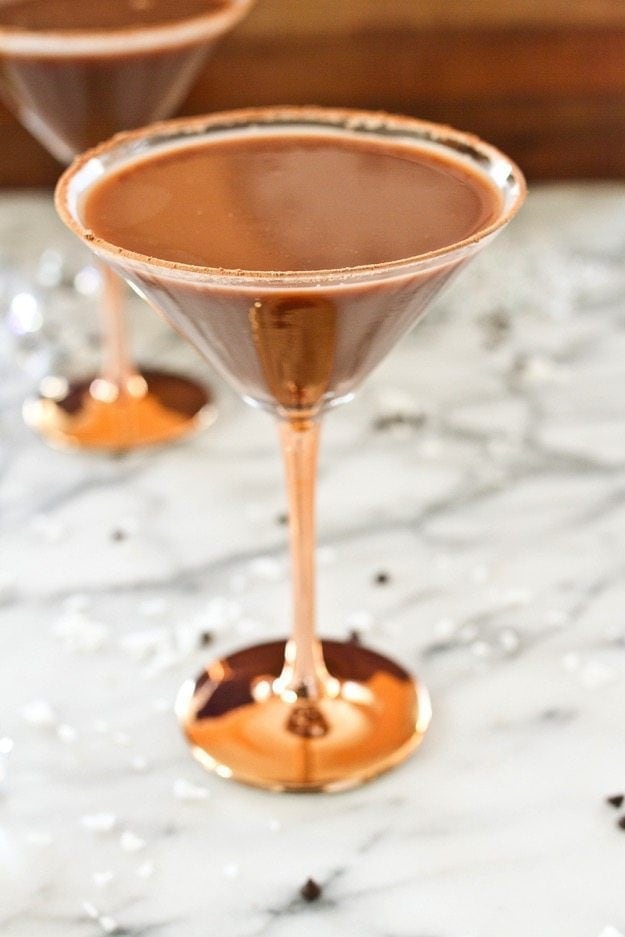 More on the martini soon, first let me share a little preview of all the delicious cocktails with ya!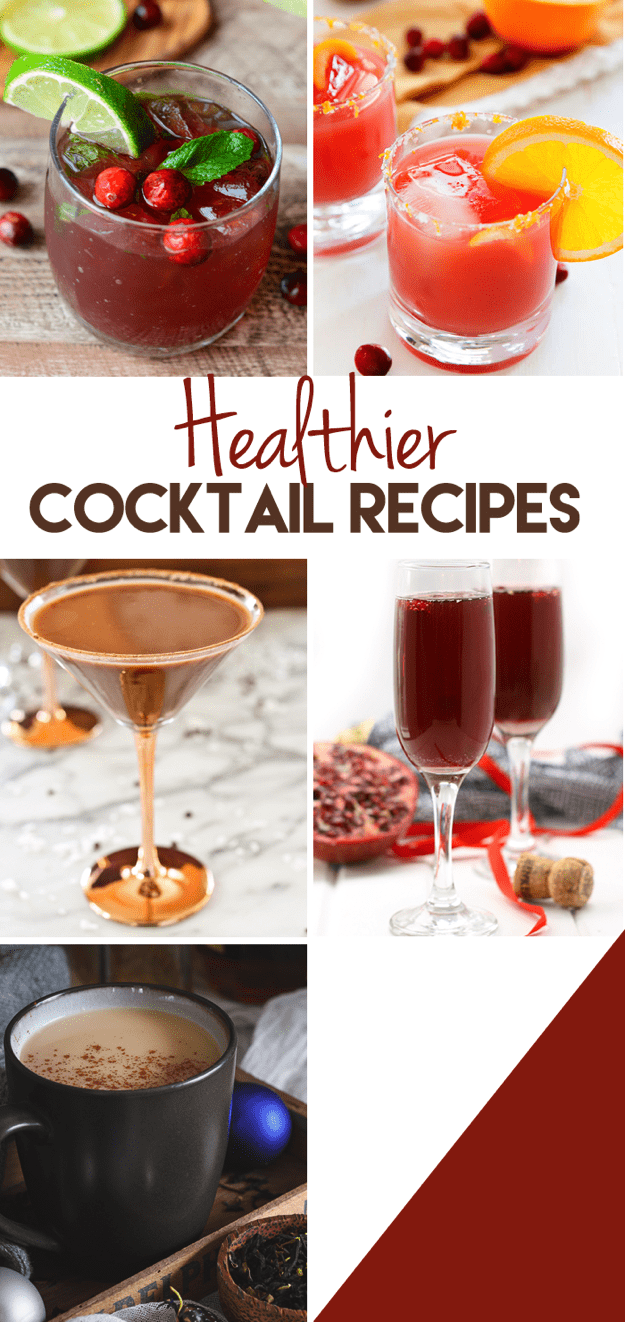 Gah! Just looking at this collage makes me want to host a holiday cocktail party with all the ladies involved in this round-up. It would be EPIC!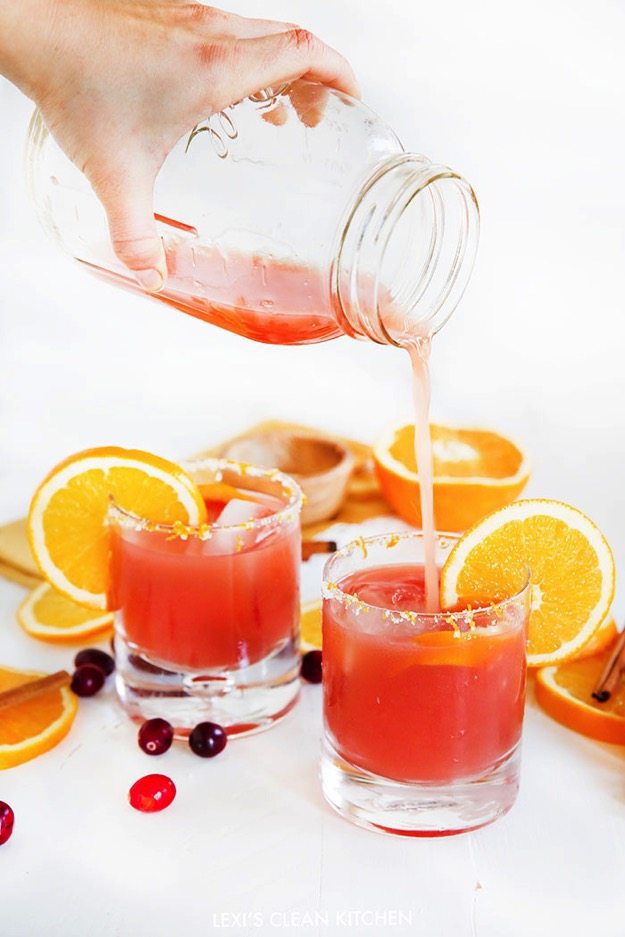 This Cranberry Orange Margarita is a festive spin on your classic Margarita, perfect for your next party. Fresh squeezed orange juice, tequila, a touch of real cranberry juice, and a dash of sweetness and orange zest make this margarita the perfect holiday cocktail!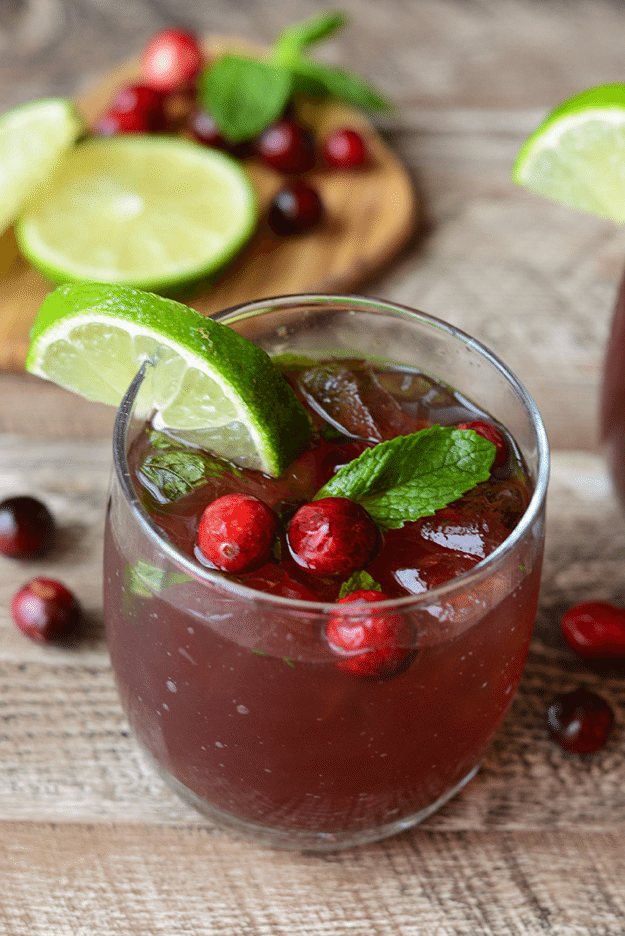 Get festive this winter and make these delicious and refreshing Cranberry Mojitos! They're made with all the classic mint mojito flavors with a splash of cranberry juice.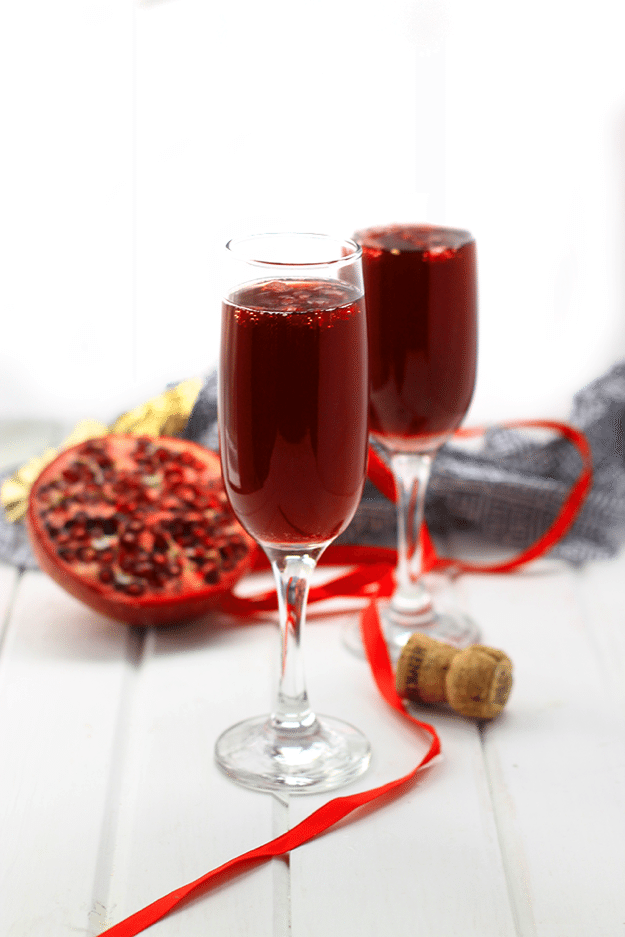 This Pomegranate Champagne Martini makes the perfect celebratory cocktail for your next party. It's sweetened with a touch of honey and pomegranate juice for a healthier drink recipe.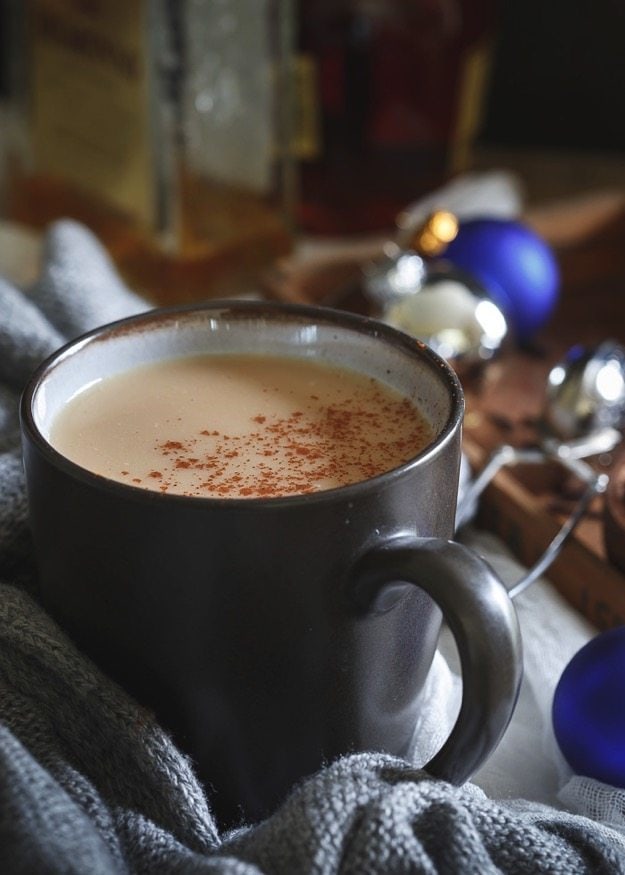 This coconut chai hot toddy is made with a generous splash of dark rum, spices and creamy coconut milk for the perfect cozy holiday drink.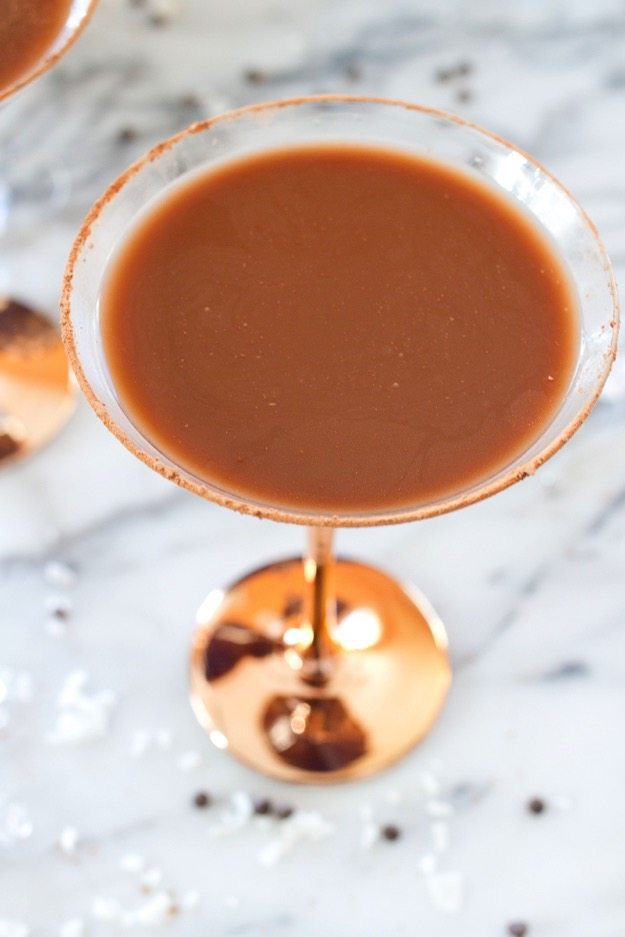 I don't know if I've mentioned it before, but Isaac and I are slightly obsessed with Zico chocolate coconut water. I'll often pour a small glass of it after dinner as a treat. It's naturally sweet and works great for satisfying a chocolate craving. I don't know when I decided it would be a good idea to use it as a mixer for a cocktail, but it's pretty much the best idea ever!
Seriously, chocolate coconut water combined with vodka and amaretto makes for a crazy good dessert martini that tastes similar to an almond joy!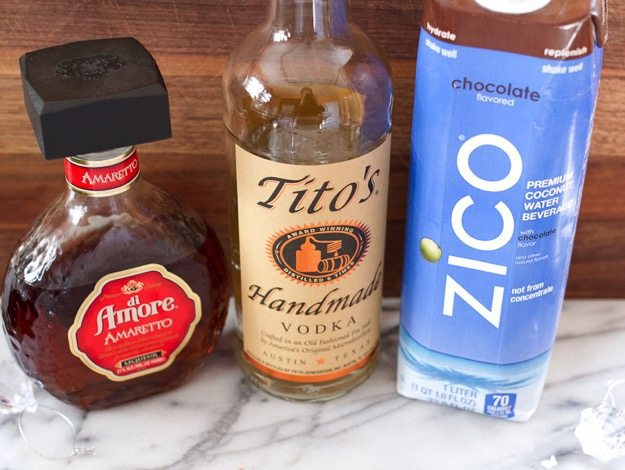 And it's under 175 calories and only has 4 grams of sugar. Woot woot!
You can skip the cocoa dusted rim if desired, but I highly recommend it. It makes the drink look extra fancy and I liked the slightly bitter taste of the cocoa combined with the sweet taste of the martini. So good!!
Almond Joy Martini with Chocolate Coconut Water
1
adjust servings
Ingredients
1-2

shots vodka

1/2

shot amaretto

2-3

ounces Zico Chocolate Coconut Water

splash of almond or coconut milk (optional)

cocoa powder, for rim
Instructions
Combine vodka, amaretto, coconut water and milk (if using) in an ice-filled cocktail shaker.
Shake vigorously and strain into a cocoa-rimmed martini glass.
I know most people think of little old ladies and amaretto sours when they think of amaretto, but it's actually an awesome addition to your liquor cabinet. It's a sweet, almond-flavored, Italian liqueur that can be used to make a variety of cocktails, added to coffee (<– must try this!) or used in both sweet and savory recipes. Hello Amaretto Shrimp.

I'm really excited because tonight my local Pure Barre studio is hosting a Sip and Shop event and I'll be making these almond joy martinis to share with everyone. Can't wait.