I'll be the first to say that 2010 wasn't my favorite year ever. I've been in physical therapy for my leg since August, things have been stressful on the family front and it definitely didn't end up being my fittest year yet as I had planned.
But… that certainly doesn't mean it was ALL bad. I have a ton of things to be proud of and happy about! Many of them I may have already shared here on EBF, others I may have kept under wraps, but here's 2010 at a glance…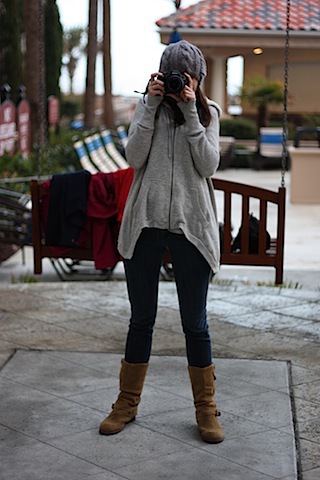 I turned the big 2-5 in February. <– 2.6 is coming up quickly. eek.
I got a new camera and Olive became a full-time model. 🙂
Fit Bloggin' 2010 happened- a conference for bloggers interested in fitness, wellness, good food and a healthy lifestyle! I met so many great bloggers and spent some quality time with one of favorites.
Isaac and I took our first cross country trip together to visit friends in Los Angeles. We stayed in the Hollywood Hills, lovely Farmer's Markets were explored, a completely raw meal was devoured and most exciting- celebs were spotted.
With your help, I was voted the 2nd healthiest person in Richmond, Virginia. <– Exciting times 100!!
We moved into a new house, that just so happens to have an amazing kitchen.
I ran a local 10K with a blog friend.
2010 was the best year as far as comments, traffic and overall interest for Eating Bird Food. A HUGE thank you goes out to each of you for taking time to read this little blog, for commenting or sending me emails and keeping me inspired and motivated to keep writing about healthy living! I definitely wouldn't be here without you.
My first (and only) video blog (VLOG) was posted in May. <– quite hilarious!
Lots of delicious recipes were added to the recipe index.
I became the Online Marketing Manager at my job and started doing more social media, email marketing, web site updates and online research. <– Hooray!
Two of my best friends got married: Beano got hitched in Georgia and Britt in the Cheese State.
I attended the second annual FoodBuzz Festival in San Francisco – the best food conference out there, in my opinion. I loved my roomie, enjoyed eating my way through San Fran and reconnecting/meeting with so many amazing bloggers.
Speaking of amazing bloggers… in 2010 I had the pleasure of meeting some of my faves- Mama Pea, Catlin, MizFit, the Pure2Raw Twins, Mara, Diana, the Fitnessista, Ashley from Edible Perspective and Jessica from How Sweet it Is… the list could go on and on.
I enrolled in the Institute of Integrative Nutrition to become a Holistic Health Counselor. <– This was a huge leap as I've been interested in nutrition since college, started taking nutrition courses at an ADA accredited school the summer of 09′ and finally decided this year that the holistic route was for me.
Last but not least, Olive celebrated her 2nd birthday, Isaac and I celebrated 6 years together and EBF turned 2!!
I'm probably forgetting plenty of delightful things that occurred this year, but those listed above were definitely recap worthy. Overall, I'm really excited for 2011 to begin as it's going to be a fabulous year. And, there are plenty of fun things in store for EBF- new healthy recipes to share, plenty of topics to discuss and staying fit tips.
I can't wait to get started on the new goals I have on the horizon for 2011- which I'll definitely be sharing as well. 🙂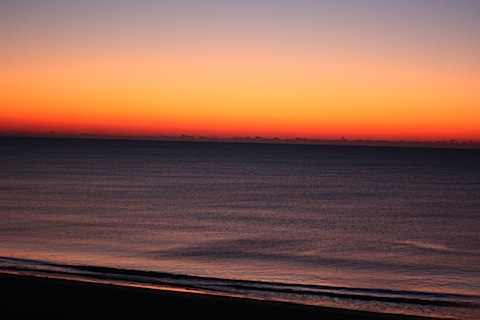 What are your highlights from 2010 and goals for 2011? I'd love for you to share them in the comment section!
I'll be back soon with more information on the dry needling I mentioned in my last post and a recipe that will bring you good luck in the New Year!