We may not have our date set yet or our wedding venue booked, but at least I know all my bridesmaids are ready and willing!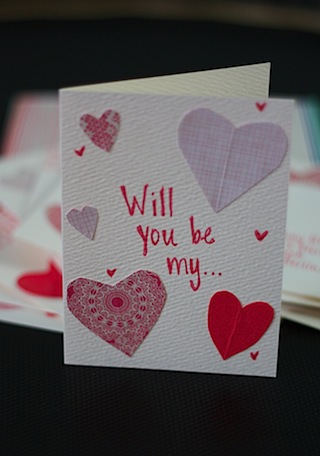 It took me quite a while to decide how I wanted to ask the special ladies in my life if they would be part of my wedding. Since none of them live here in Richmond, I had thought about just calling them all and asking over the phone. That option would have worked out just fine, but this past weekend (after asking my MOH in-person) the grand idea of asking all the bridesmaids via a Valentine's Day card popped into my head.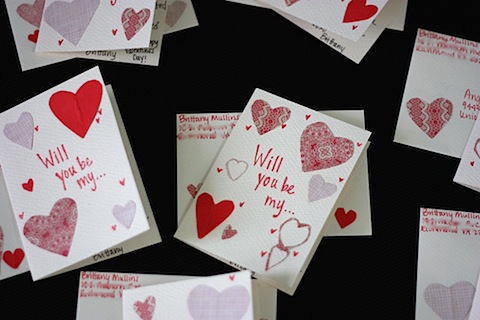 I thought I was the first person to come up with such a grand idea, but like most things, a quick google search let me know that it had been done before. Whomp whomp.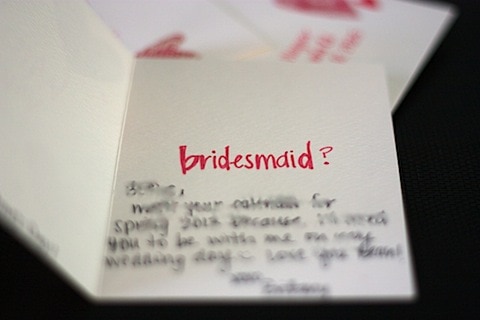 So… I spent a good two to three hours over the weekend cutting hearts and decorating Valentine's Day cards. It was actually a really easy project. I bought a pack of cream colored cards from Ben Franklin and used scrapbook paper I had on hand. Oh and also bought a red sparkly Gelly Roll pen – you know, the coolest pen of the 90's. 🙂
I had actually forgotten how fun making valentines can be.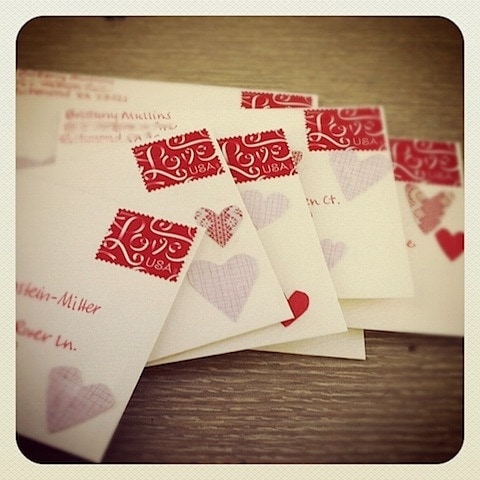 The cards went in the mail and almost all the girls got their cards on the 14th. One by one they've all contacted me to let me know that they accept the position! Almost all of them said I totally had them fooled and before opening the card they thought it was a regular ol' valentine. Sneaky huh?
Having all my bridesmaids say YES was such a great birthday present!! I'm so pumped.
If you're married, how did you ask your bridesmaids? If you're not married, how do you think you'll do it?