Happy Fit Friday! I made this little graphic to motivate my 28 Day Transformation group this week and decided it was worth sharing here on the blog as well.
If ever you need a little motivation to get your workout in, look over this list and get inspired. I mean there's 80 reasons to exercise listed here, at least one or two of them is liable to resonate with you. 🙂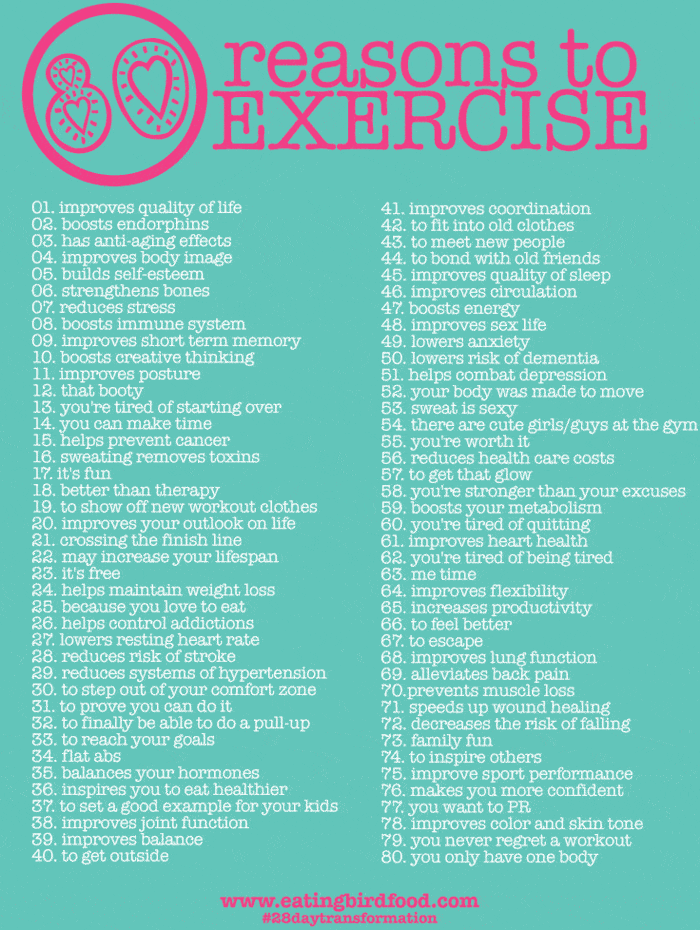 My favorites = #2 / #7 / #11 / #17 / #34 / #55 / #65 /#73 / #79
What motivates you to exercise?
This post may include affiliate links. Thank you for your support.