Hi friends. This is going to be a quick post because I'm on my lunch break, but I wanted to share with you the workout I did this morning because it was awesome. It's part of the Tone It Up Drop 10 Challenge featured in the April and May issues of Self Magazine. I'm a huge fan of the Tone It Up ladies and as part of my April Challenge I have been following the TIU nutrition plan and doing their workouts on the days I don't go to boot camp. <– I still owe you all a full recap of the April challenge, which I promise I will do, but for now I'll let you know that I'm definitely extending it to May.
The workout is called 8 Simple Sculptors and it's detailed in the May issue of Self. The video below shows you how to do each move.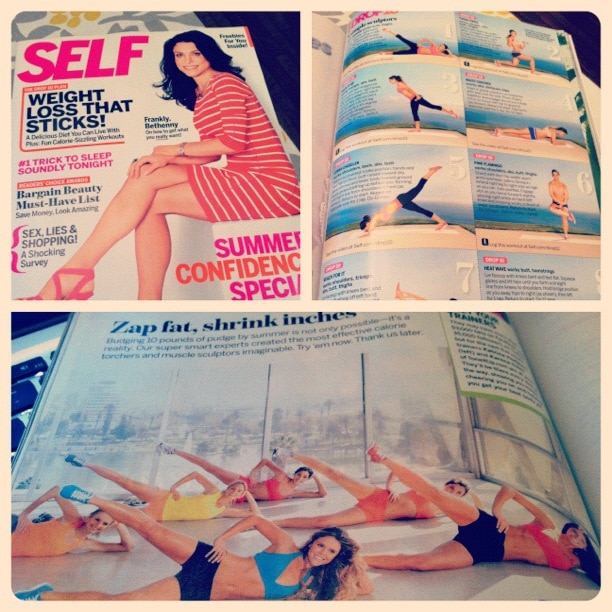 I did the full routine (3 sets of 12 reps for each move) this morning before work and was surprised at how sweaty I was when I finished. The Cobra Chiseler and Reach For It moves were killer!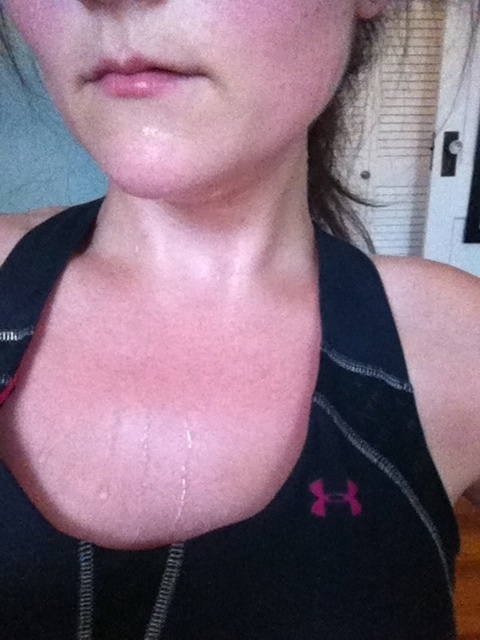 (Testing out the new Armor Bra from Under Armor I was sent to review.)
Definitely a great way to start the day! If you haven't tried out this workout yet, I'd highly recommend it.
Have a lovely Thursday. I gotta make a smoothie (it is Smoothie a Day in May afterall) and get back to work. 🙂