My first Healthy Living Summit was an absolute blast and I'm now on the train headed home from Philadelphia.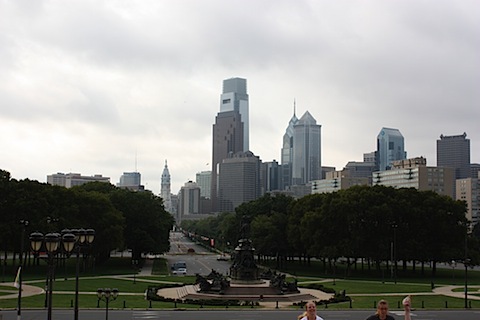 I'm sure many of you have been bombarded with HLS recaps this weekend so to make this seem a little less redundant I want to share a few things I picked up over the course of the weekend.
1.) Presenting at a conference can be intimating, but once you're up in front of the group talking about something you're passionate about, all the nervous energy seems to fade away pretty quickly.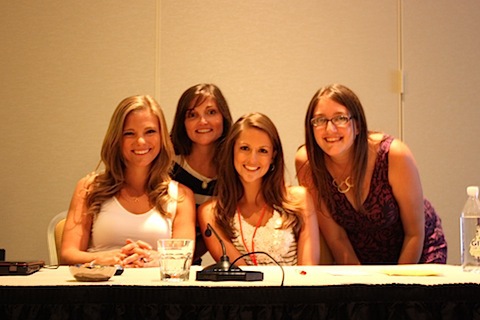 Much thanks goes to Julie, Courtney and Heather for making my first conference presentation experience so wonderful.
Negativity in blog world seemed to be a popular subject and we ended up having a good chunk of time for people from the audience to share their stories. Here's a few quick takeaways from our session:
Everyone may handle negative feedback differently but ultimately you can decide to do whatever you wish because your blog is your space.
You create your own reality and if there is something that's affecting you negativity, remove it from your reality.
You do you!
2.) Great Harvest Bread rocks!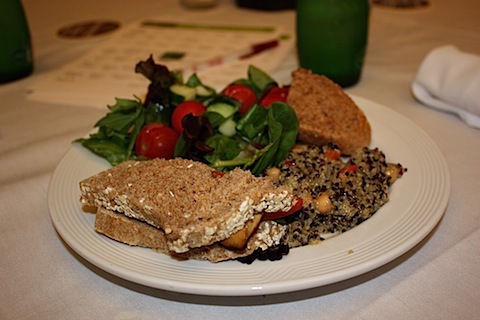 There was a Great Harvest Bread Company near my college campus so I already knew their bread was tasty, but Saturday's lunch confirmed it for me. The lunch was sponsored by the GH in Wayne and featured several veggie sandwiches. The bread was super soft, but also had that hearty, grainy texture I love.
3.) Healthy living bloggers can bake!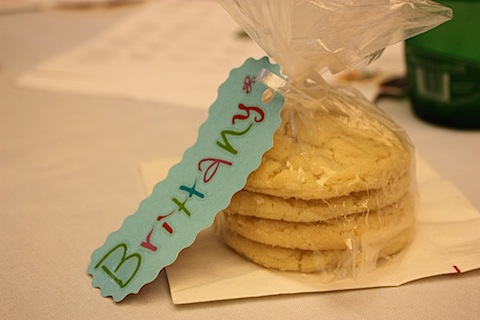 Again, I knew this already! Courtney brought me a little package of her sugar cookies (which btw were divine) and over the course of the weekend I was given a granola bar and chocolate chip dough ball from Diana, a brownie from Evan, a gluten-free cinnamon raisin dough ball from Katie, and a chocolate cake pop from Paige! I was in dessert heaven.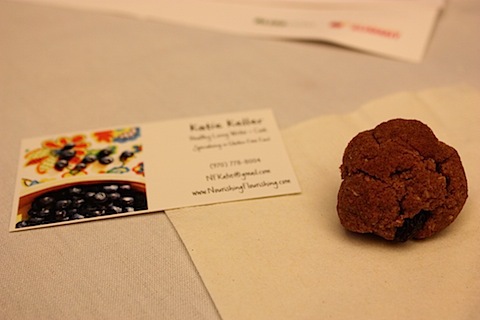 4.) I've said it before, but meeting bloggers and seeing old blogger friends is one of my favorite parts about blogging conferences…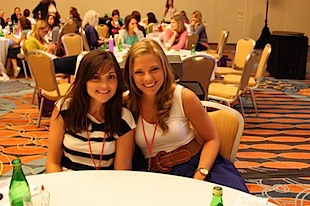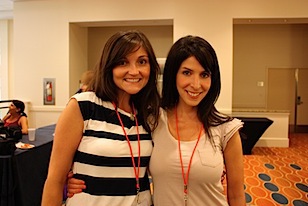 Julie and Katie. <– Two ladies I was super pumped to meet!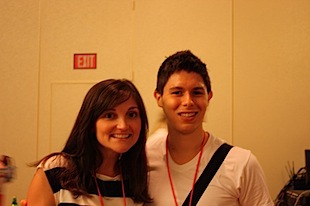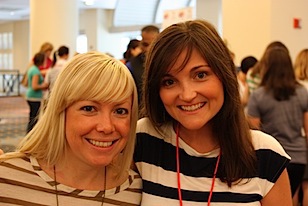 I couldn't believe this was my first time meeting Heather – I feel like I've "known" her forever.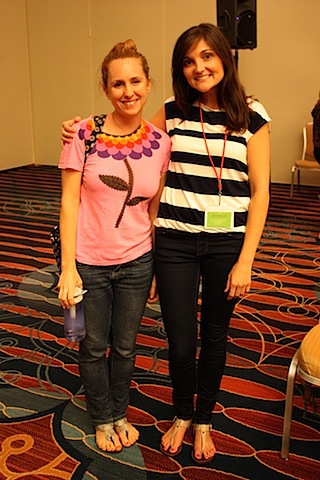 5.) There's a place in Philly where you can eat inside a pod.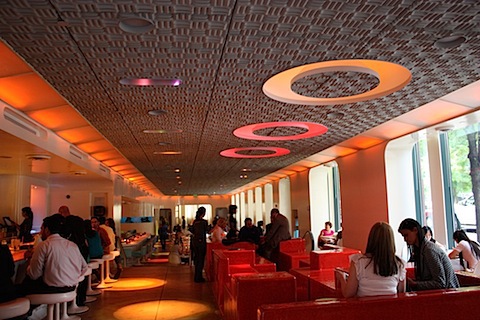 On Saturday night a group of us went out to dinner at Pod, a modern Asian restaurant near Penn that has cool circular dining spaces and delicious food.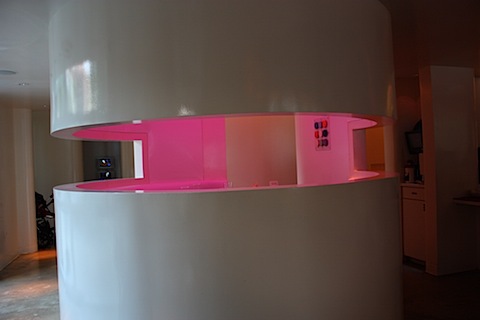 We ened up having too many people to be seated in a pod, but that didn't stop us from having a lovely meal.
Here's the crew- Tina, Courtney, me, Allison, Gabriela (my fab roomie!), Julie, Gina and Tom (the pilot) <– cutest couple ever, btw.
6.) It's fun to finish off an evening with a bottle of champagne, ghost stories courtesy of the pilot and rice cracker snack mix in the hotel bar.
.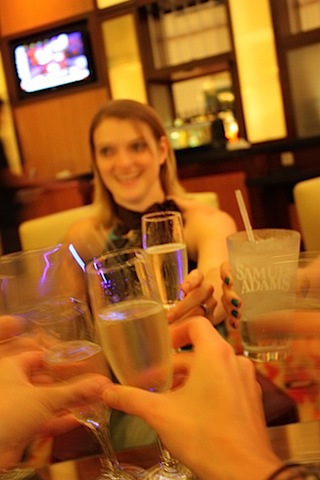 7.) Walking 5ks are awesome because you can bring your camera and take tons of pictures.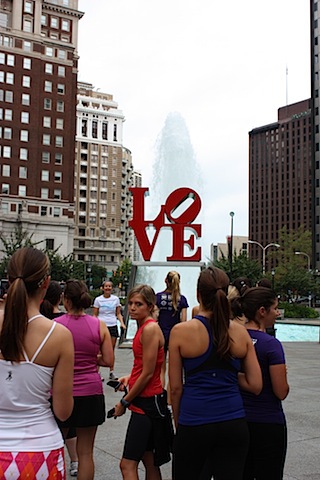 Bloggers in action.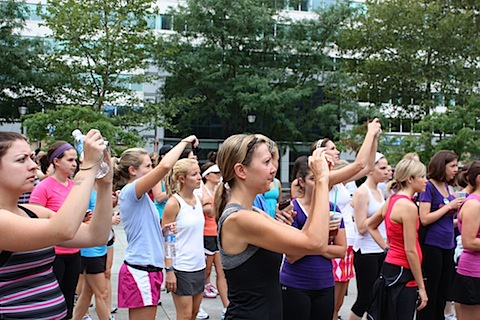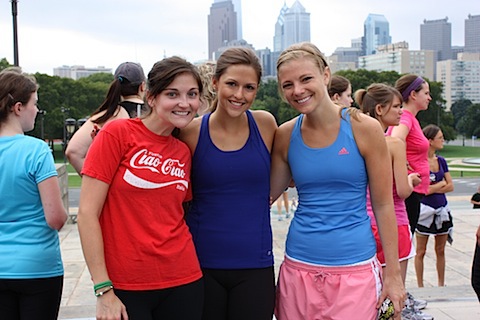 Last but not least, I wanted to give a shout out to Meghann, who did a wonderful job putting together the conference. As a marketing person I know what goes into conference planning. It's not an easy job and it's definitely not possible without amazing sponsors like those that sponsored HLS.
Two tidbits:
If you all are interested in the Rising Above the Negativity panel, let me know and I'll put together a recap to share on here and provide a link to the slide show once it's posted up over at Healthy Living Blogs this Thursday.
More photos from the conference will be posted on the EBF Facebook page if you want to check them out. 🙂
I hope you had a fabulous weekend! I'm off to hang with Isaac and Olive before having to prepare for the work week.
What's your favorite thing to see in conference recaps? Info about the sessions, photos of the people, the food or local attractions?