4th of July on the Sound Photo Recap
15
Published Jul 06, 2015, Updated Nov 04, 2021
Happy Monday friends! I hope you all had a lovely holiday weekend. If you're like me and having a hard time coping with the fact that it's Monday, go ahead and check out this article about the cutest dogs on Instagram. It's sure to make your Monday 100% better. Maddie in the sleeping bag is one of my faves!
As I mentioned in my last post, Isaac and I spent the holiday weekend in North Carolina on the Albemarle Sound with Alyssa and her family. Her parents (Ginny and Bob) were gracious hosts and included us as in everything as if we were family. The weather seemed a little iffy, but we ended up having sunny days with a few showers in the afternoon or evening. Each day we woke up, got a little workout in, ate breakfast and then headed out for some sunshine and water activities with Ginny, Bob, Alyssa's Pop-Pop (who's turning 95 tomorrow!!) and her 6 year-old niece, Addy. Boating, swimming, paddle boarding, jet skiing, water skiing, kayaking, tubing and fishing — you name it, we did it.
Each evening we enjoyed delicious meals and relaxed. The fireworks show was canceled due to the weather so we missed those, but we still got to participate in an epic golf cart parade (see the awesome photos below) and attend a cookout at the community clubhouse so all wasn't lost. Overall, it was a lovely little weekend — although as usual, it went by waaaay too fast.
Here's a photo recap, with descriptions when needed — mainly for the food. 😉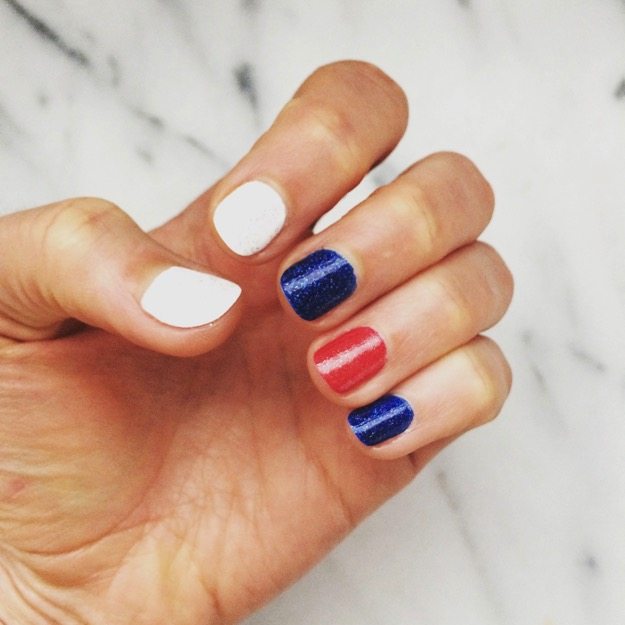 To start the weekend off I got a celebratory manicure at Atir. I loved this and might just have to do something similar every year from here on out.
The golf cart parade I mentioned above. Check out how festive the cart looked.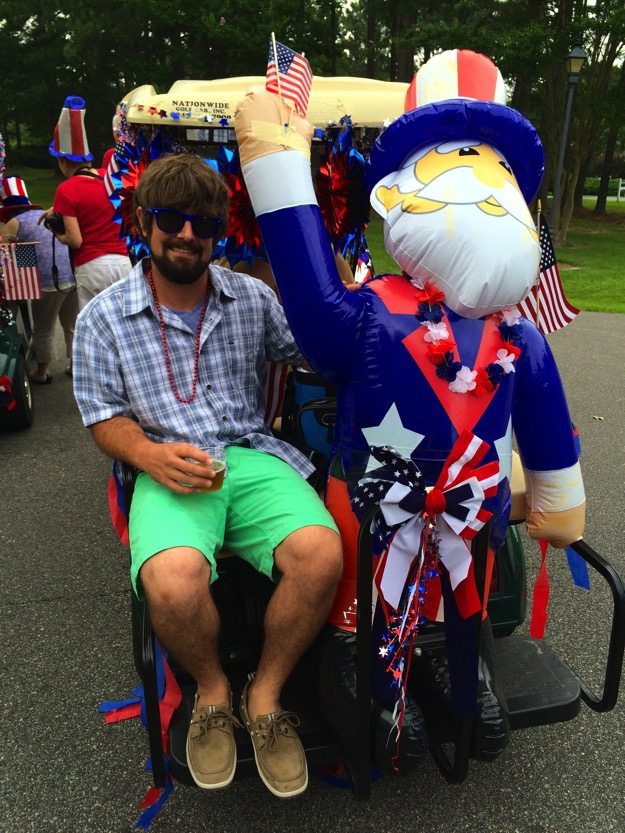 And please check out Uncle Sam and his lei.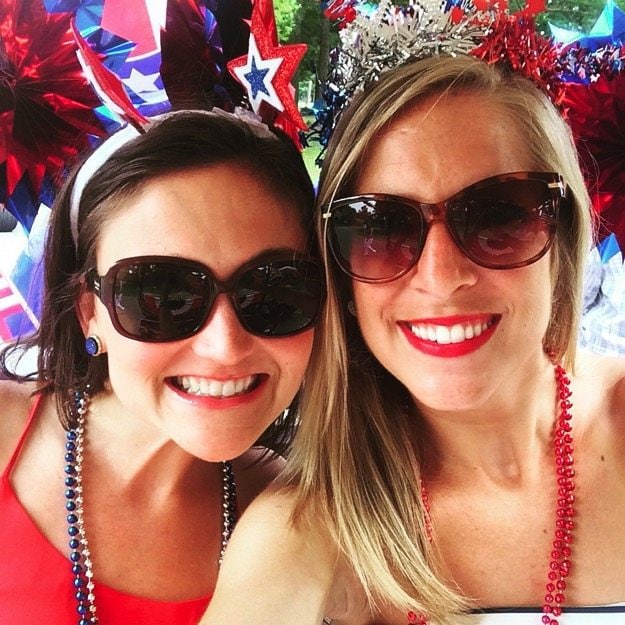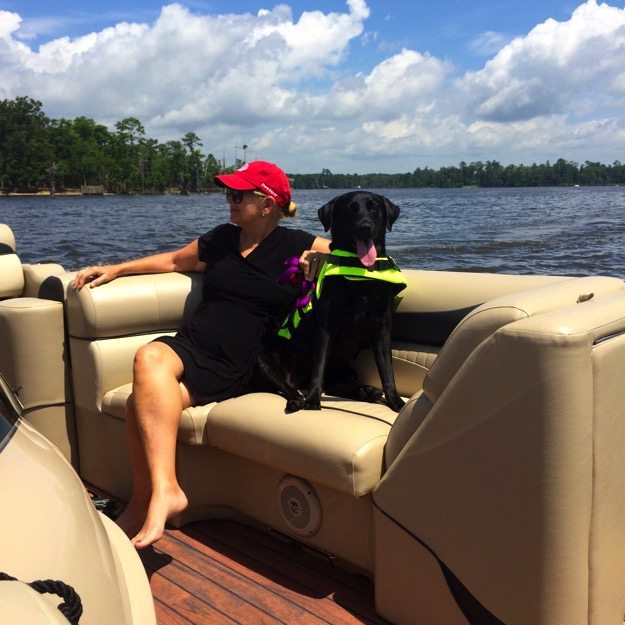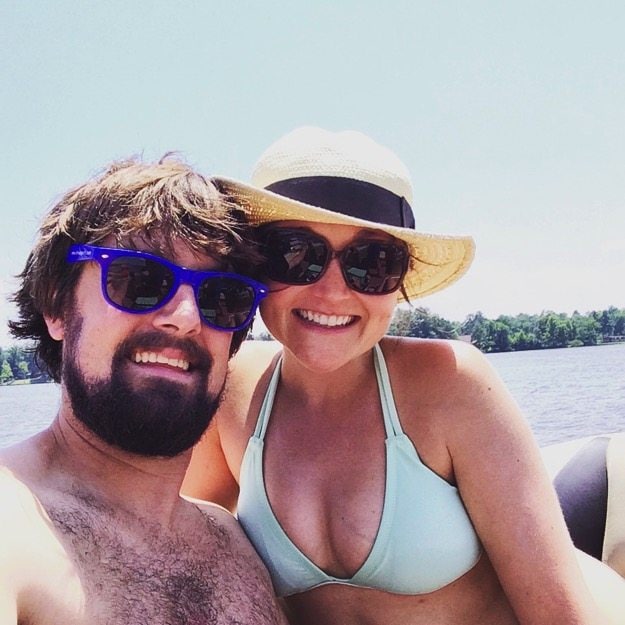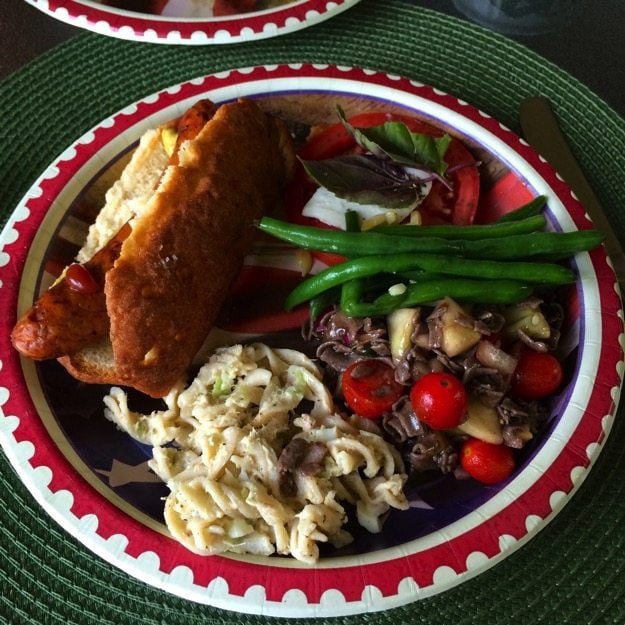 4th of July feast! Thanks to Ginny I had plenty of gluten-free options all weekend, which I was so thankful for. This plate includes a gluten-free bun, gluten-free andouille chicken sausage and TWO gluten-free pasta salads — Ginny's tuna pasta salad and this healthy pasta salad that I recently posted.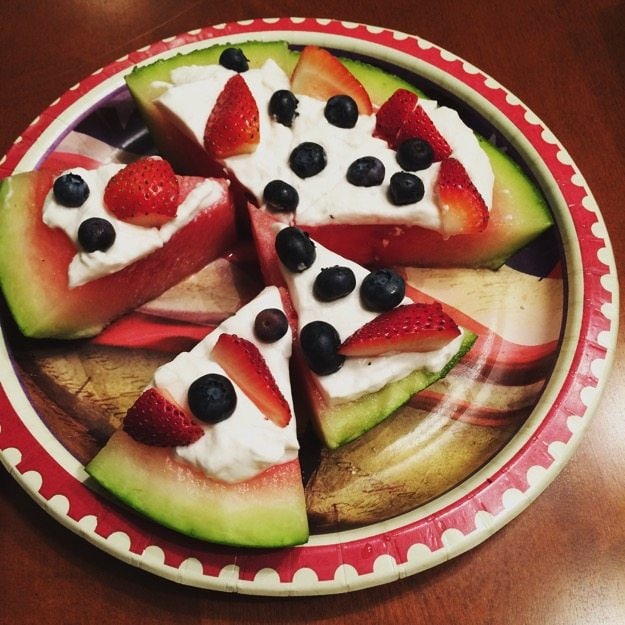 And watermelon pizza with coconut cream for dessert. It was almost a Pinterest fail until Alyssa saved the day by suggesting we thicken the coconut cream with a little xanthan gum. Worked like a charm, although I have to warn you, it's really hard to spread whipped cream (of any kind) on watermelon because it's really slippery.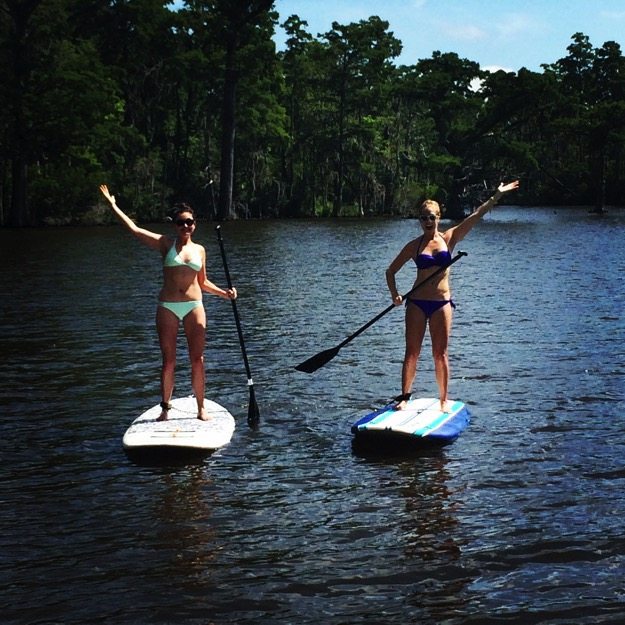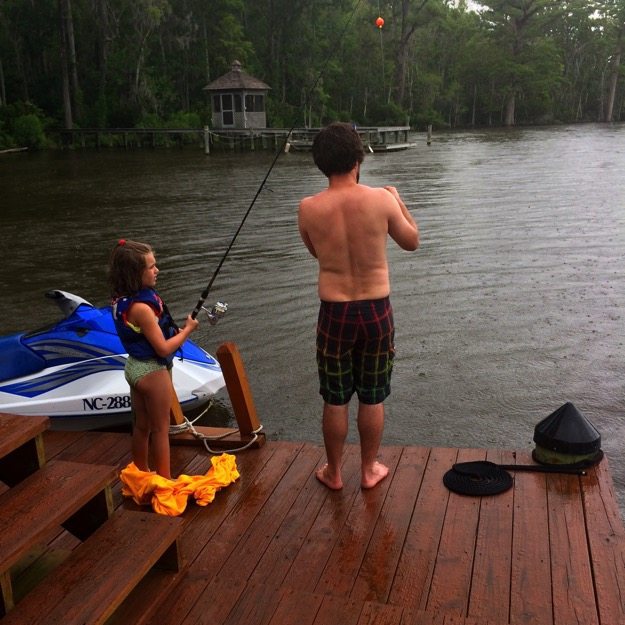 Fishin' in the rain!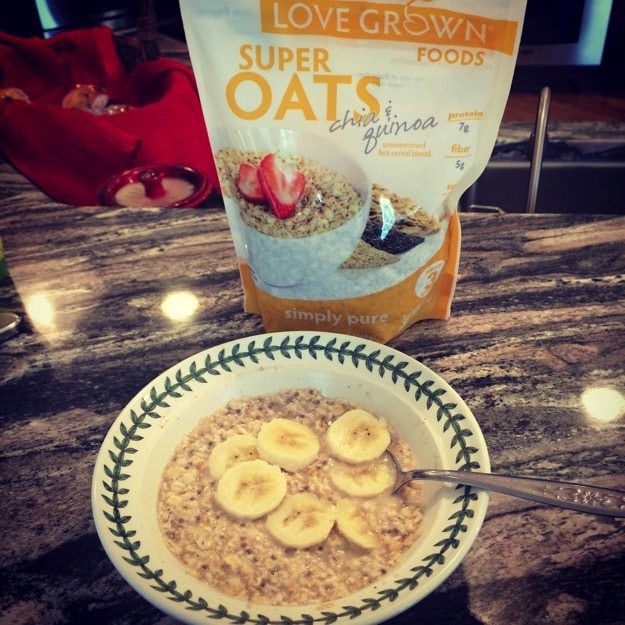 My breakfast of choice over the weekend. I had forgotten how good Love Grown Foods Super Oats are.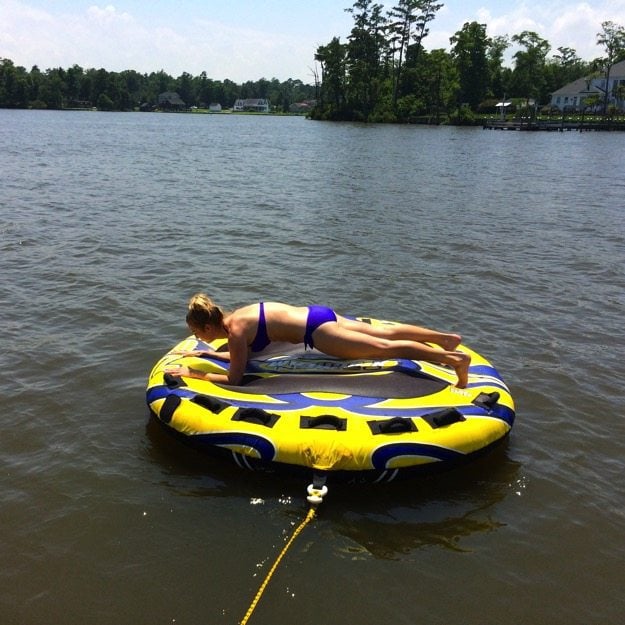 Alyssa practicing for the Pure Barre Plank Off this coming weekend. Pure Barre Near West End better watch out. 🙂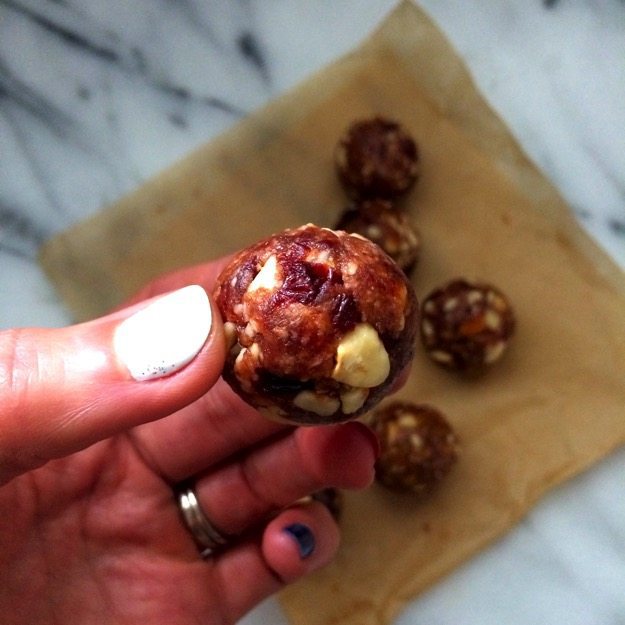 Cherry Larabar balls I brought along for snacking. <— Recipe coming soon!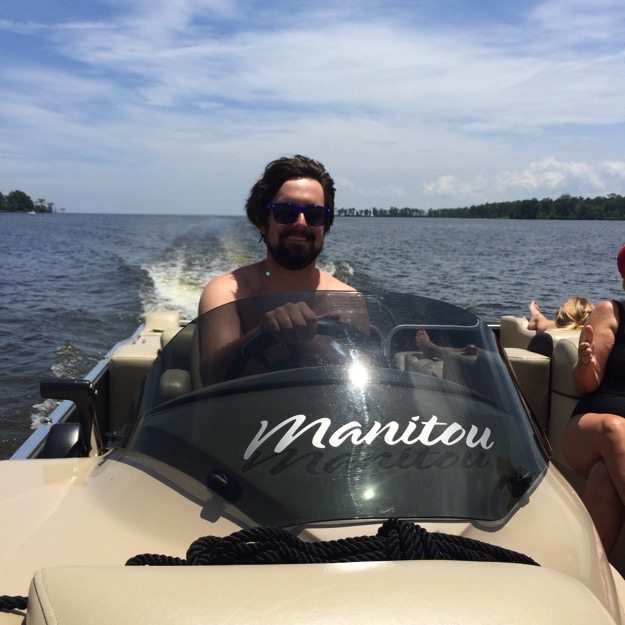 Isaac got to drive the boat! Look at that smile.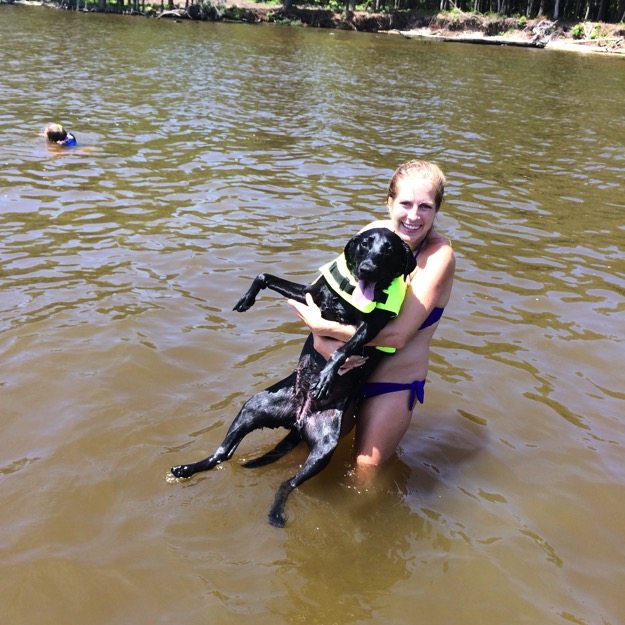 Chloe got to swim with her new life jacket. Again, look at that smile.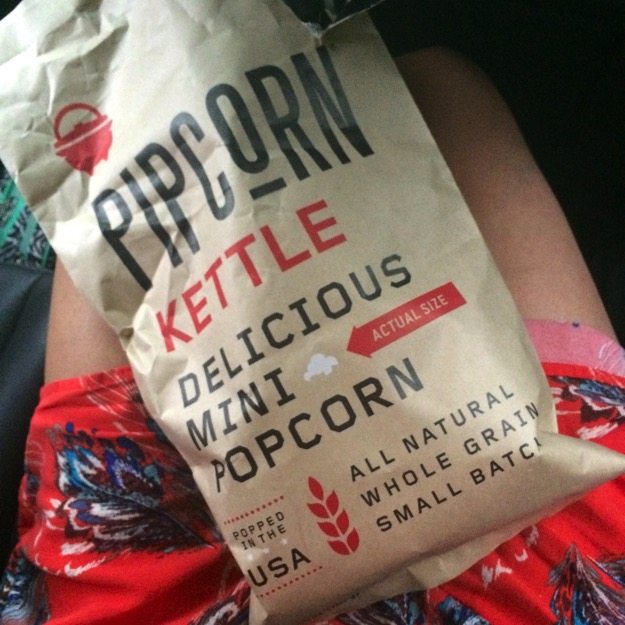 Even our car snacks were festive this weekend. Thanks to Pipcorn for sending me a few samples of their amazing small batch popcorn. I'm in love with all the flavors, but as a kettle corn lover the kettle flavor is definitely my fave.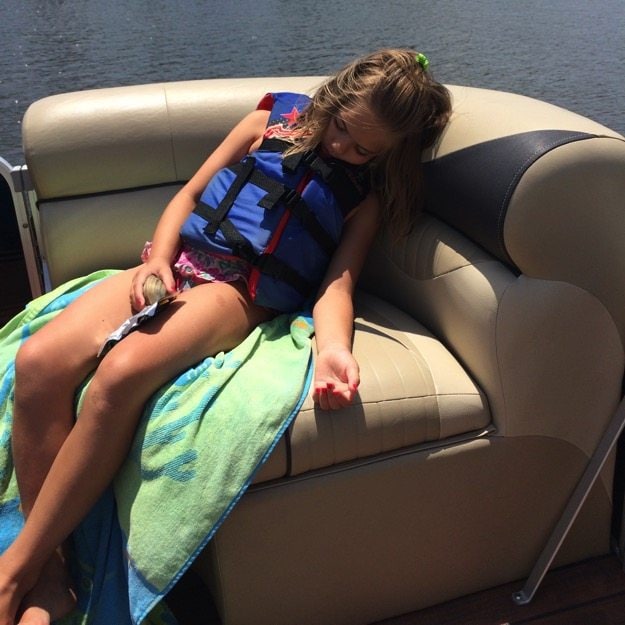 Addy napping on the boat depicts exactly how I felt when my alarm went off this morning.
Thankfully there was Alchemy Coffee to be had!
How was your weekend? Did you travel somewhere fun or stay at home and relax? ALSO, did you happen to catch the Women's World Cup game last night?!? So awesome and a great way to end 4th of July weekend. Go America!