If you're an American reader I hope you had lovely Independence Day!
Isaac and I headed south for the weekend and had a blast hanging with my aunt, uncle and cousins in Swansboro, North Carolina. It rained a little bit on Sunday and Monday, but luckily not for long and there was still plenty of sunshine to be had! We did some boating, sunning, fishing, celebrating and lots of eating. 🙂 As per the usual with my 4th of July recaps, I'll try to keep the words to a minimum and let the photos do the talking.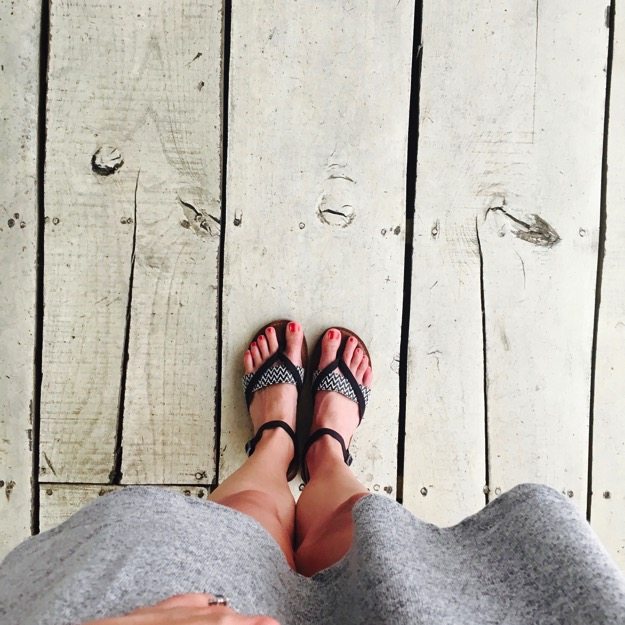 We stopped in Kinston, North Carolina on the way down for a quick drink at Mother Earth Brewing Co. I'll let you guess who wanted to stop. 😉 I actually did a little work (and got this patriotic berry salad recipe posted) while Isaac tried a couple beers and did a brewery tour. Hooray for craft beer and free wifi.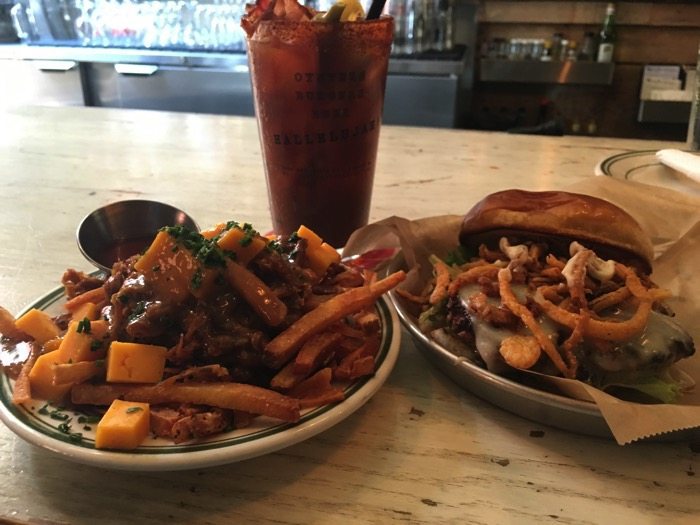 Per a friend's recommendation we went across the street to Boiler Room Oyster Bar for lunch.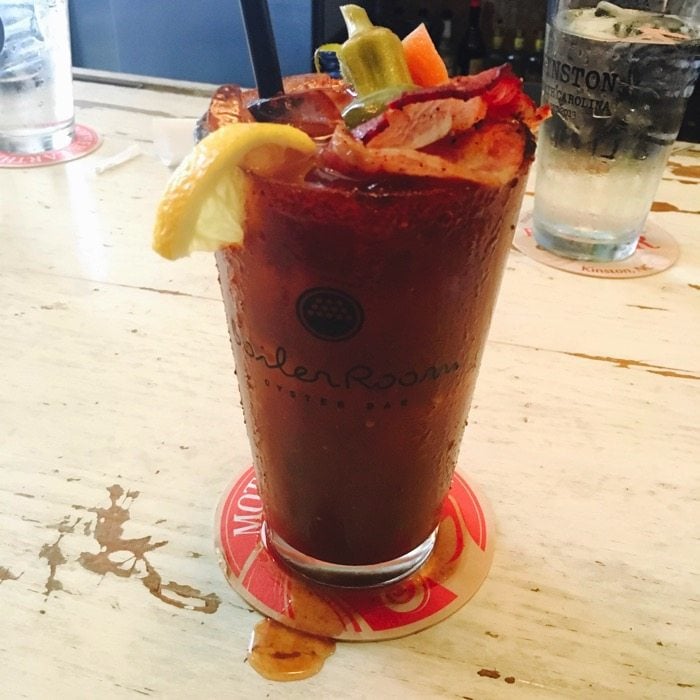 Isaac had a bloody mary, the mushroom burger and poutine fries. I had the blueberry, corn and chicken salad. We both loved the food and would highly recommend stopping in Kinston for a beer and lunch if you're ever in the area. I want to go back just to have this salad again and then dinner at Chef & the Farmer.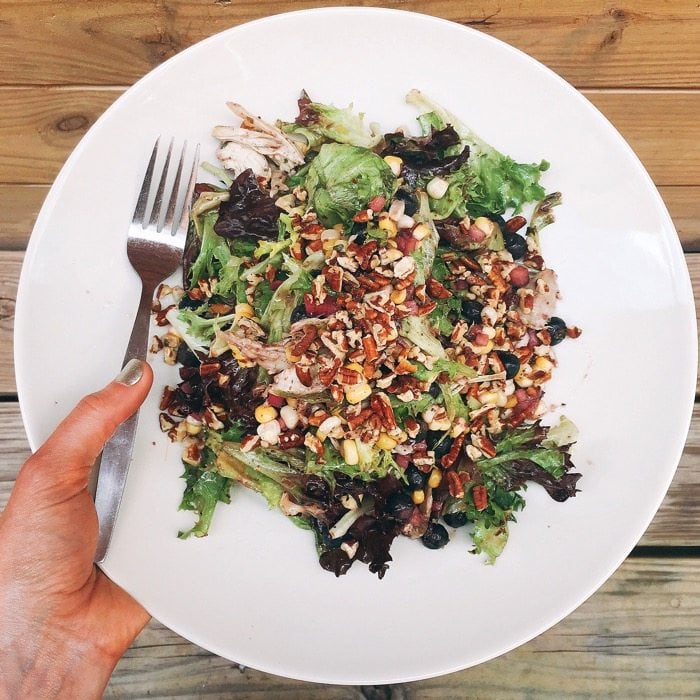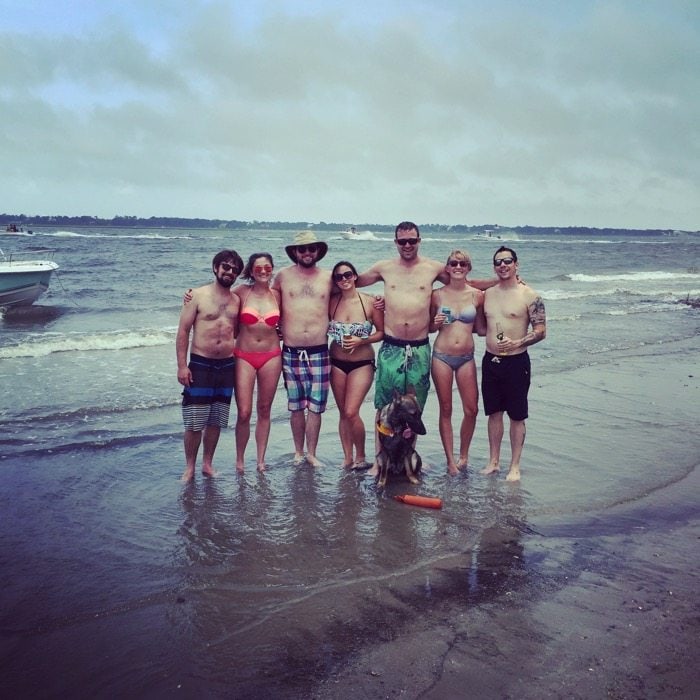 Saturday night we hung around the house catching up with my family and then everyone woke up early for a day of boating and hanging out on a sandbar.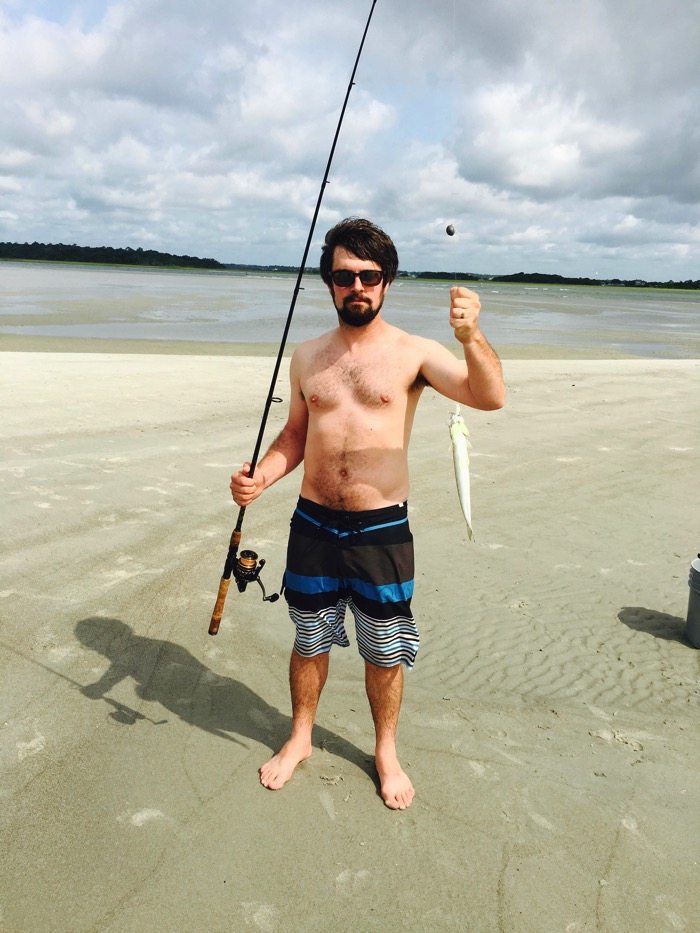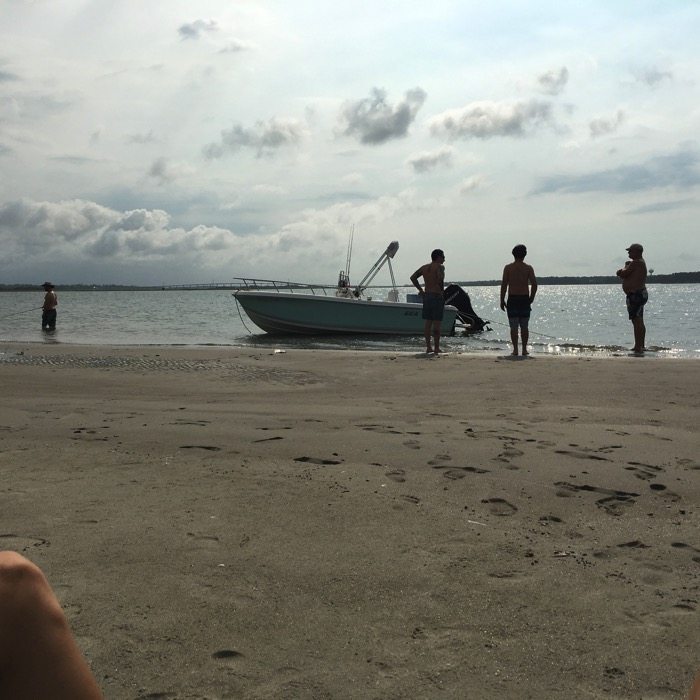 The guys caught fish while the ladies caught some rays.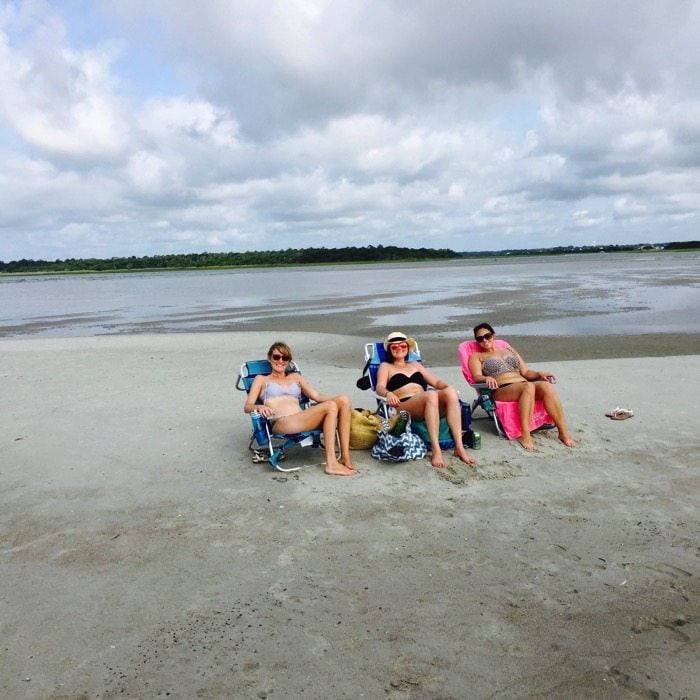 And we had so much fun hanging out with my cousin's kiddos.
Here they are with grandma and grandpa.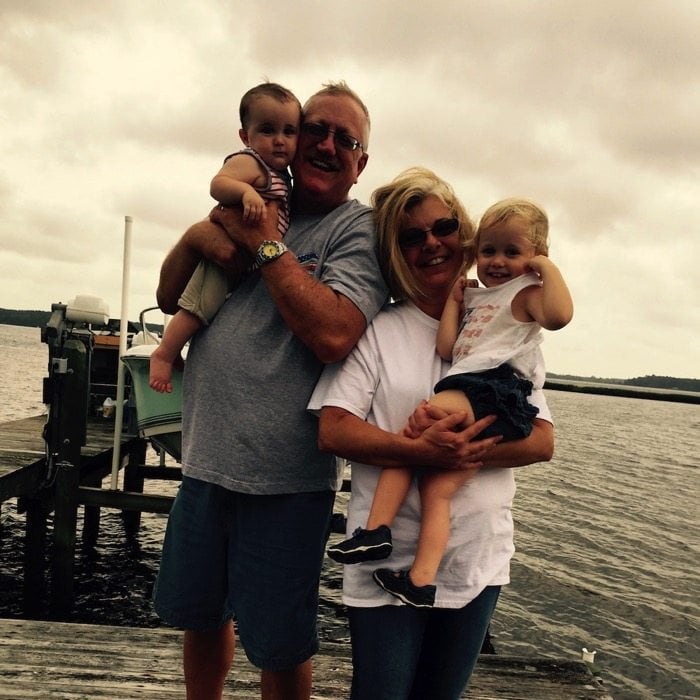 How sweet are they?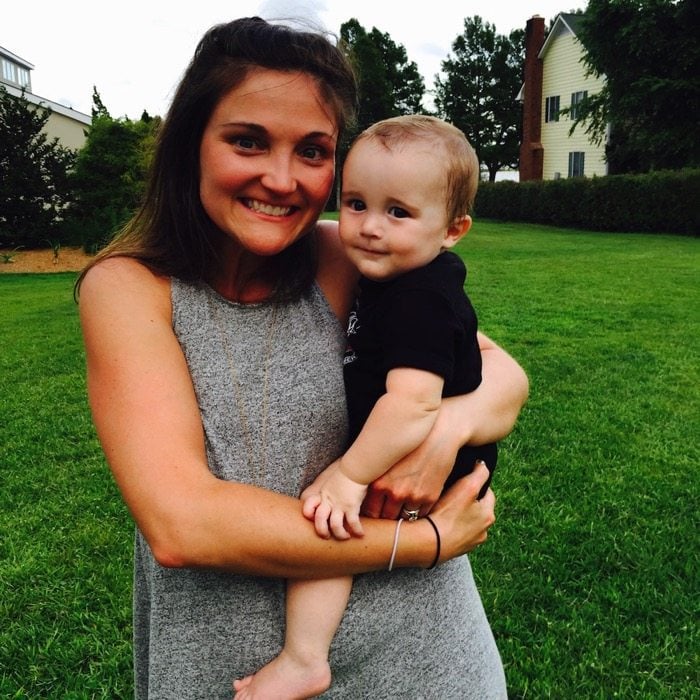 I didn't take many food photos throughout the weekend, but don't worry there was plenty of delicious food to go around.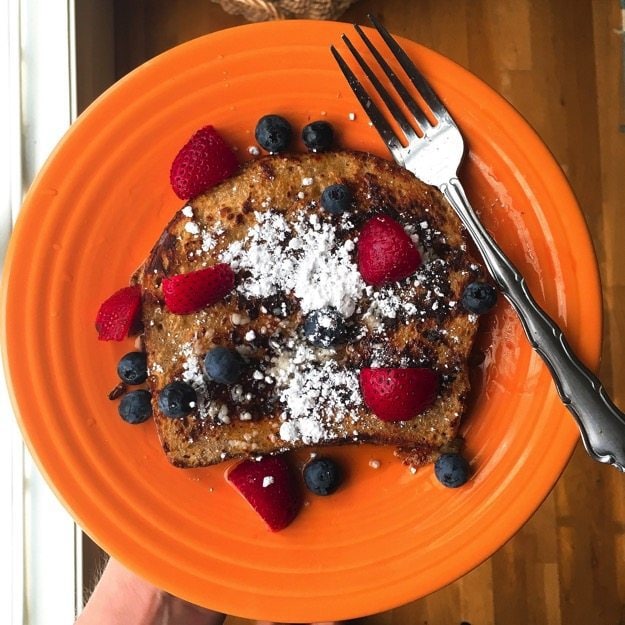 We had shrimp and grits, low country broil, scallop nachos, hamburgers/hotdogs, Mexican shrimp cocktail, homemade apple pie, my summer berry salad AND avocado ice cream. <— I had to prove to my fam that it's tasty. 🙂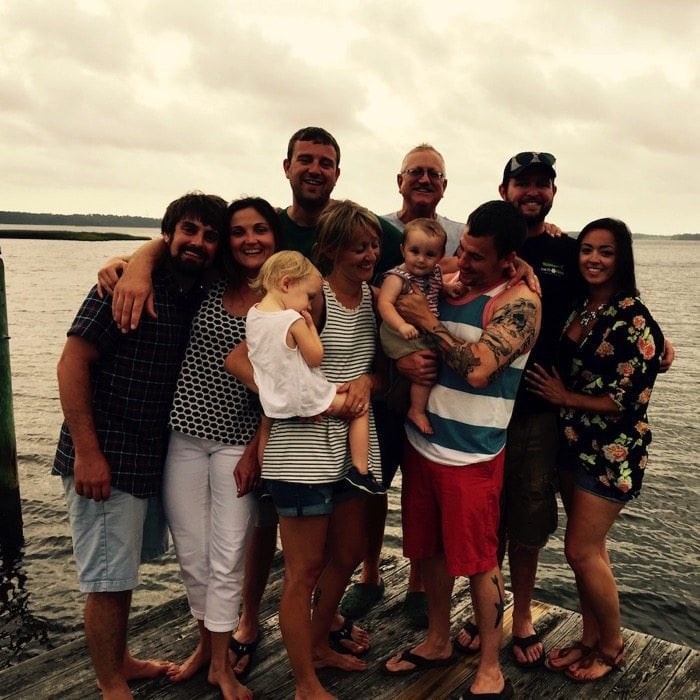 The whole gang minus my aunt who snapped the photo. <3 Spending time with family is the best!
How was your weekend? I'd love to hear all about in the comment section.