The Nordstrom Anniversary Sale is always a great time to shop because there are a TON of great deals. Here are my favorites from the 2018 sale.
I'm not sure if you've noticed, but Nordstrom is one of my absolute favorite stores to shop at! Two big reasons: 1) Their customer service is awesome and 2) I know that if I order something and it doesn't work I can easily return it to my local store.
And if you've been online at all this month I'm sure you've seen people talking about the Nordstrom Anniversary Sale. If you're a Nordstrom rewards member you get early access to the sale so I've been shopping online and popped into my local store to grab a couple things as well.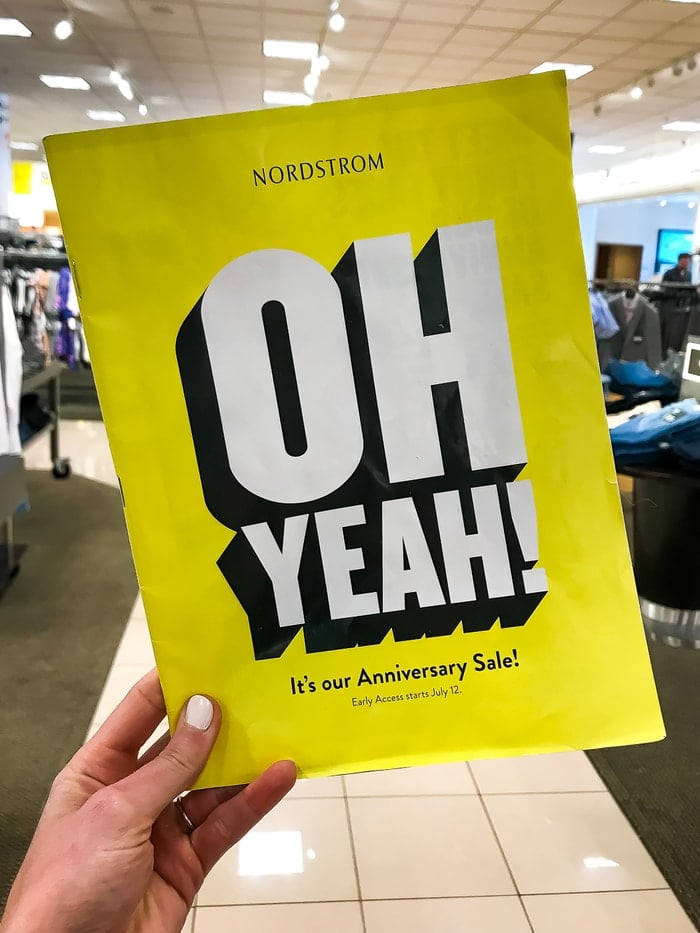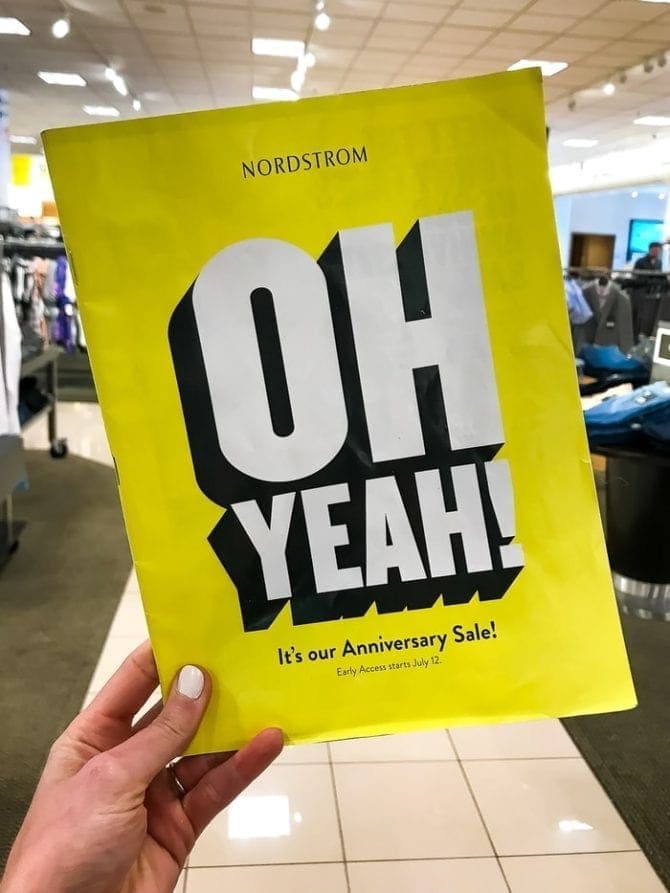 It's always a great time to shop and stock up on things (like beauty favs, home decor and gifts) because there are a TON of great deals. This year I thought it'd be fun to share some of my Nordstrom anniversary sale favorites with you. Some of these items are things that I've purchased and love while others are things I'm purchasing this year or things that are on my wishlist! The early access to the sale happened through the July 19th and the sale is open to the publish starting today, Friday July 20th.
Fashion Picks
Jeans — I pretty much exclusively buy jeans from Nordstrom because they carry all my favorite brands like Paige, AG and Articles of Society. And I love buying them during the Nordstrom sale! I have pairs super similar to these and I bought these today because they fit so well and they're under $50! I'm also thinking about buying these because as much as I love Madewell I still haven't tried their jeans. Crazy, right?
Leith Dress — I have this ruched body-con dress in the tank version and the long sleeve version and absolutely adore it. It's so flattering and can be dressed up or down. Neither of these are part of the sale, but there's a Leith wrap dress that is part of the sale so I'm thinking about grabbing it in gray.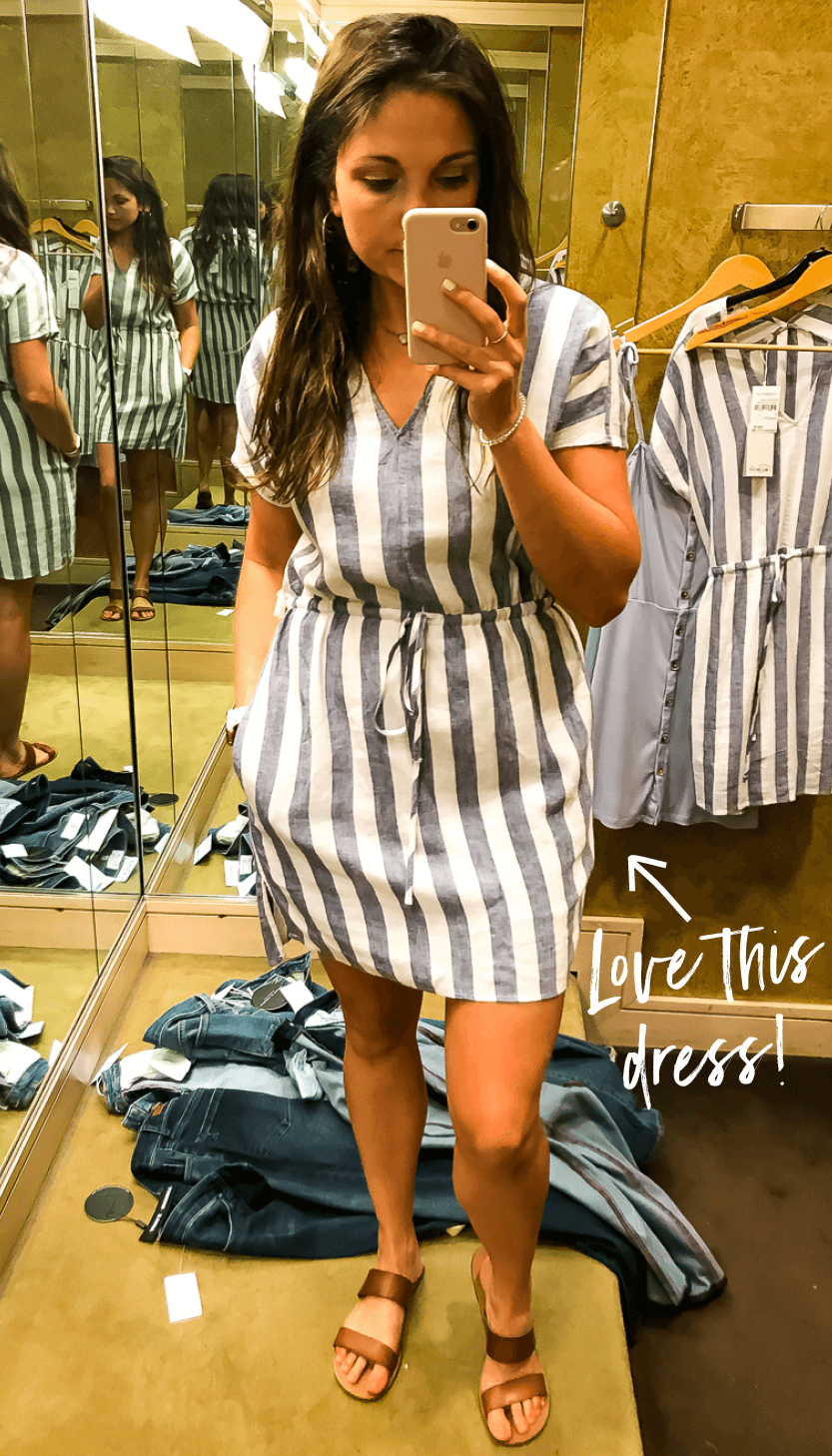 Rails— I really want a Rails shirt but haven't convinced myself to pull the trigger on buying one because they're so pricey. This year I can't decide if I want to go with the signature plaid top or the striped one. While debating I decided to grab this dress instead. It's super cute and seemed perfect for my trip to Maine this weekend. Note: It does run big! I bought an XS.
Barefoot Dreams Cardigan — This looks like the softest cardigan ever. I ordered it in the almond color and I can't wait to wear it every day all day.
Booties — There are a ton of cute boots and booties included in the sale this year. I kind of want a pair with the perforated look so I'm debating between these and these.
Moto Leather Jacket — I've been wanting a leather jacket since forever and this one looks super cute. Plus my BFF ordered it and said it's super cute. I'm so sad because it's currently sold out in my size.
Spanx Leather Leggings — People swear by these leather Spanx leggings and I've never owned a pair of Spanx so I bought these.
Madewell Bags — I have several leather Madewell purses and LOVE them because they go with everything. The bucket bag and the perforated mini transport tote both caught my eye. I can't decide which I want more.
Hershel Duffle — Both Isaac and I are in need of a new weekender bag and this one caught my eye for Isaac.
Pajamas — I love anything soft and cozy and Nordstrom has a couple different pj sets that I have my eye on right now. I can't decide if I should splurge on these shorty pajamas from Eberjey or go with Nordstrom's own moonlight short pajamas which are much cheaper.
Natori Feathers Underwire Bra — I bought this bra in nude last year during the sale and it's quickly become my everyday bra. I think I'm going to order a couple more this year!

Fitness Picks
Nike Gear — I'm a big fan of Nike sneakers and was super excited to see that the Free RN and these training shoes are part of the sale this year. This classic tank is also super cute and this sweatshirt looks super cozy.
Zella Gear — Zella is Nordstrom's own fitness line and all of their stuff is really high quality. I've got my eye on these high-waisted leggings, this sports bra and a few tops!

Home + Beauty Picks
Drybar Products — Definitely picking up this kit with full-size and travel-size Drybar Triple Sec and Detox sprays. Triple Sec is an awesome texturizer and Detox is their dry shampoo. Both smell amazing too.
Le Labo — I'm kind of obsessed with Le Labo fragrances. They're so dang expensive it's hard to justify BUT this little travel spray duo is part of the sale and includes two of my favorite scents — the Rose 31 and the Santal 33. I'm definitely getting it!
Candles — There are SO MANY awesome candles offered as part of the sale. I'm a total candle lover and probably have at least 10-15 throughout our house. I also like stocking up on candles to have on hand for easy gifts. I've got this coconut milk mango candle in my cart right now.
Diffuser — As much as I love candles, I'm also hooked on diffusing essential oils. I already have a diffuser, but this one super cute if you're looking for one.
Bathroom Finds — Isaac and I have been talking about the fact that once our bathroom reno is complete we totally need to invest in some new towels. I'm super pumped because I felt these towels in the store today and they are ultra soft! I'm buying them in the grey vapor color and I'm also eyeing the bathroom rug.
Cozy Blankets — I've heard amazing things about the Barefoot Dreams blankets. I thought about buying this one but I have a feeling that it would quickly turn into Olive's blanket because she basically claims all soft things as hers as soon as they arrive in the house.

Kitchen Picks
Pink Swell Products — A bunch of pink Swell products are part of the sale. This insulated tumbler, a water bottle and this traveler bottle. Sorry if pink isn't your color — that's the only color on sale.
Le Creuset — We have a quite a few Le Creuset kitchen items including a tea kettle and a dutch oven. Both are over 5 years old and still look perfect. They're pricey but worth the cost because they last forever. I've been looking at this soup pot because it matches our dutch oven perfectly and these white au gratin dishes because they'd be perfect for casseroles.
Marble and Acacia Serving Boards — There are a bunch of marble and acacia wood serving boards, trays and platters included in the sale. I love this round one for cheese!
Gold Flatware — I love the way gold flatware photographs so I have a couple sets. This set looks perfect if you want to replace your whole flatware collection with a trendy look or just buy one place setting for photos like me. 🙂

Are you a Nordstrom shopper? If so, what items are you planning to buy from the sale this year?