20 Minute Jump Rope Workout
22
Published Feb 03, 2016, Updated Dec 20, 2020
Get both your cardio and bodyweight training done with this quick 20 minute jump rope workout. All you need is a jump rope and some space!
I'm really excited to share this workout with you! I'm obsessed with interval training and love workouts that combine both cardio and toning. This workout fits the bill — your heart rate gets elevated during the jump rope portion and then recovers a bit during each bodyweight exercise. I did the workout yesterday and it's awesome.
Plus, jump roping is pretty darn fun. It takes you right back to your elementary school days… doing Double Dutch on the blacktop during recess. (Maybe that's just me.) Speaking of, did you ever do those Jump Rope for Heart competitions in gym class? Oh my goodness, I LOVED those and always tried to get a super high number of consecutive jumps. Those physical fitness tests on the other hand, not so fun for me because I could never do a pull-up. Still can't… I don't want to talk about it. 😉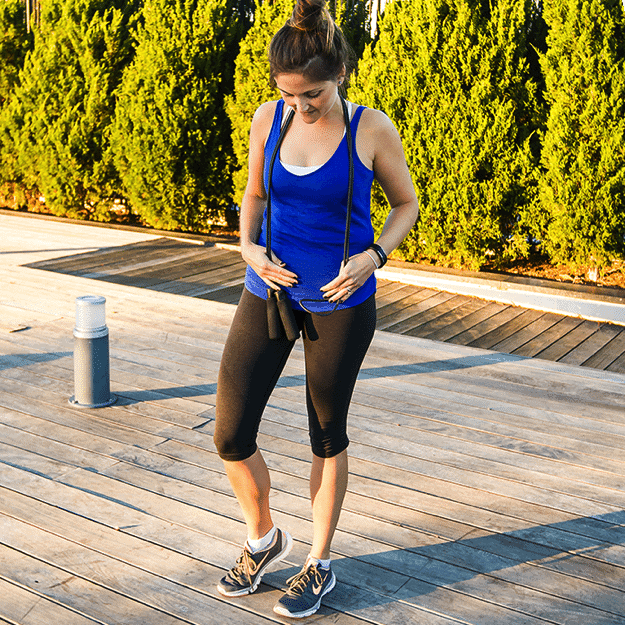 The best part about this workout is that anyone can do it — beginners can take as many breaks as needed — and all you need is a jump rope and a little space. I did the workout in our backyard, but you could literally do it anywhere. It's a great travel workout too! Just stuff your jump rope in the front pocket of your suitcase.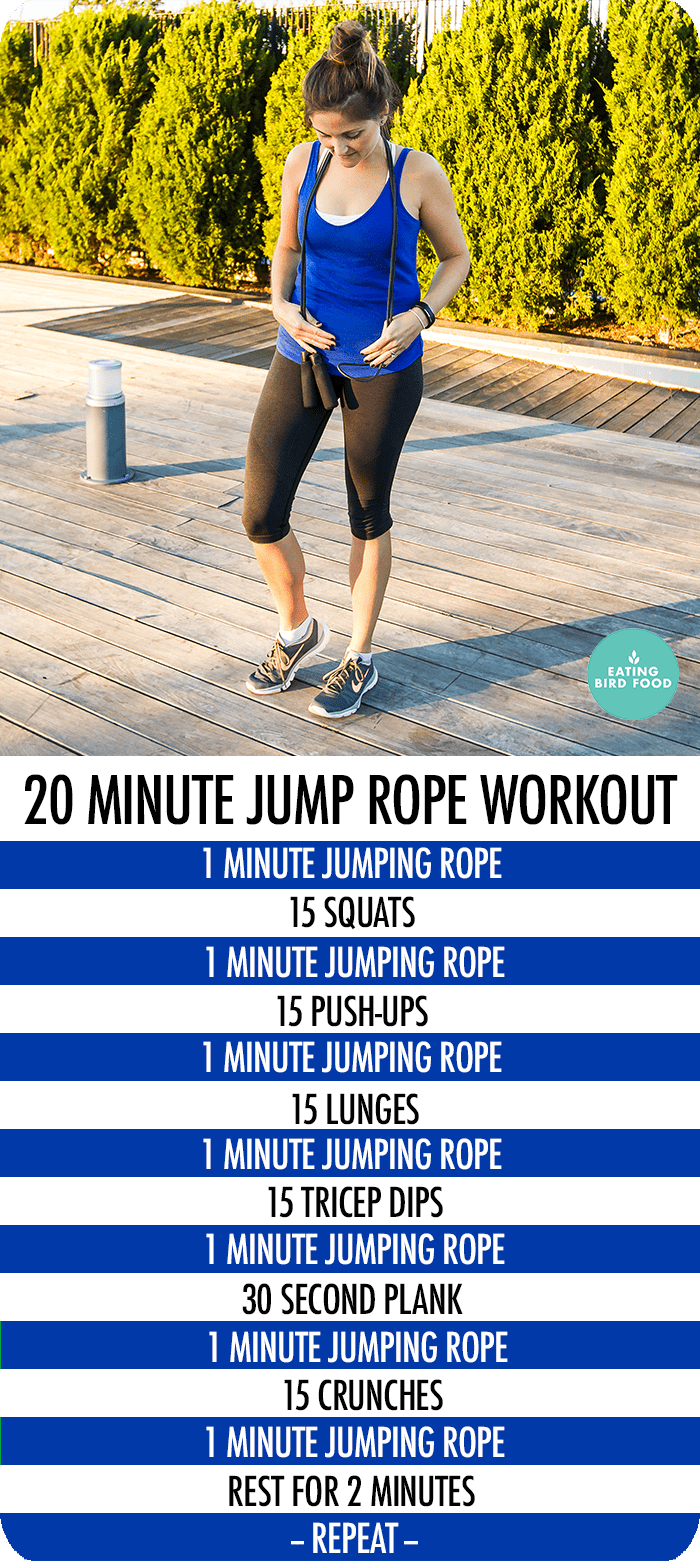 The moves are pretty self explanatory. During the 1 minute jump rope bursts feel free to switch things up. You can do criss-cross, double unders, reverse jumps, one leg jumps, etc. Have fun with it! If you try this workout, leave me a comment and let me know what you thought of it! 🙂