It's Fit Friday. It's Memorial Day weekend. Summer is less than a month away and everyone is talking about how to get "bikini ready." Yes, I know that almost all women (myself included) want to feel and look awesome in a bikini but at the end of the day healthy living is about your health — not how you look in a bathing suit.
It's about being healthy enough to hike to the beach with your family on a hot summer day, having self-confidence, loving your body and being happy.
That said, I know a lot of people are headed to the beach this weekend so I'm giving you my simple 2 step guide to getting a beach body.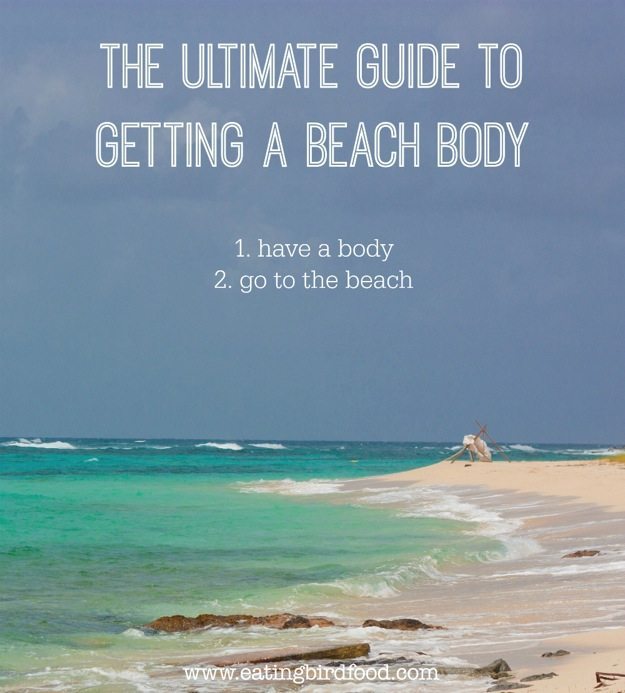 You're welcome!
Note: I found the wording for this graphic somewhere through social media (I honestly don't remember where) but I liked it so much that I made my own graphic using a picture from our honeymoon. 🙂