As the weather cools off here in VA, I've been bringing out my winter clothes and noticing that a lot of my pants seem a little tighter than they were last year. Thank heavens I work from home most of the time because lately I've been dreading wearing anything besides yoga pants. Gotta love stretchy pants!
Anyhow, I feel as though I do all the right things — try to work out or do some sort of physical activity every day (although I still think I sit way too much) and eat relatively healthy, but yet still, it seems like my weight is slowly creeping up. My weight has always fluctuated day to day (around 5 lbs) and I don't get wrapped up in the number, but the higher end of my normal range right now is about 5 pounds higher than it was last year.
I recently saw an article about healthy foods that are sabotaging your diet and after looking at it, I realized many of the foods were items I eat on the regular AND they also were the items I have a hard time controlling my portions of. Perhaps this goes hand and hand with my weight gain?
This was an eye opening experience so I thought I would share the foods with you: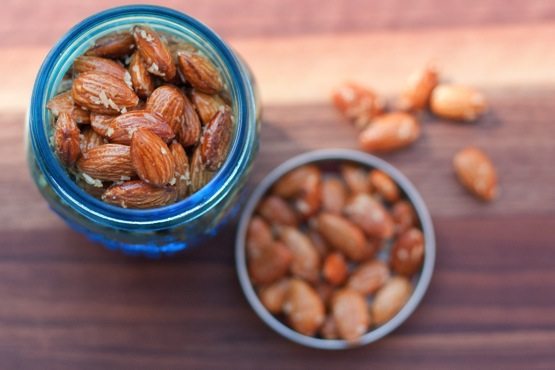 1. Nuts and nut butters – I love nut butters and I know nuts are healthy, but they're also one of the most calorically dense foods. I find that measuring out my nut butter by the tablespoon and counting out nuts is the only way I can stick with the correct portions. I also find that salted and/or roasted nuts are way easier to overeat than raw nuts so I tend to stock-up on the raw varieties.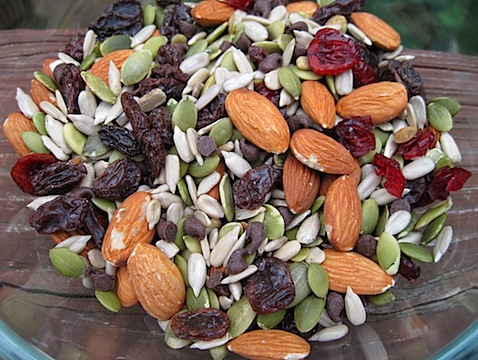 2. Dried fruit – This one goes hand and hand with the nuts for me because I love trail mix. Dried fruits remove the water content which dramatically decreases volume; what's left is high amounts of sugar. I love dried fruit but I'm realizing it's like candy and shouldn't be consumed as often as I eat it.
3. Bars – Many energy and protein bars are like candy bars, with just as much sugar and mile-long ingredient lists! We're often lured in by promises of high fiber or protein, but other than these added-in nutrients, there's not much else. I have certain bars that I like to keep on hand for quick on-the-go snacks, especially when traveling, but whenever I start to notice that I want one every day as a mid-afternoon snack, I take a step back. Real, whole foods are a much better choice for a snack — cue the veggies and hummus.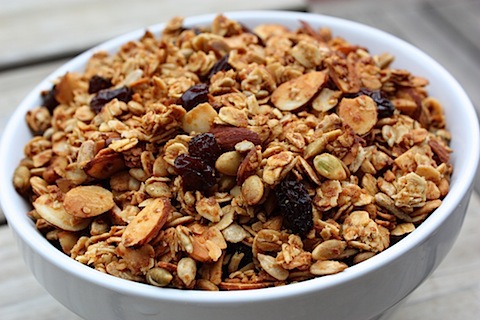 4. Granola – Granola isn't inherently "bad" food but it can pack as many as 500 calories + 30g of sugar per cup and it's so easy to overeat. I find that when I have granola in the house I tend to snack on it by the handful rather than sprinkling a few pieces on yogurt.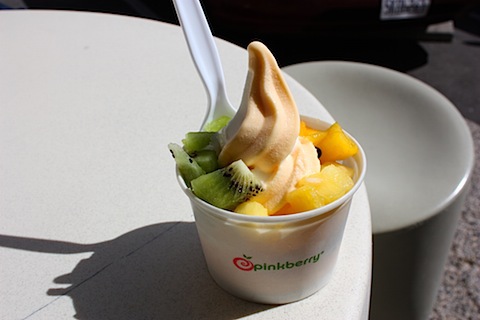 5. Fro yo – I LOVE frozen yogurt just as much as anyone else but when you look at the stats, most fro yo has a pretty long ingredient list with food additives and artificial flavors, plus it's packed with sugar. And don't get me started on the no sugar added versions — they just use artificial sweeteners (sucralose i.e. Splenda) to make up for the lack of sugar.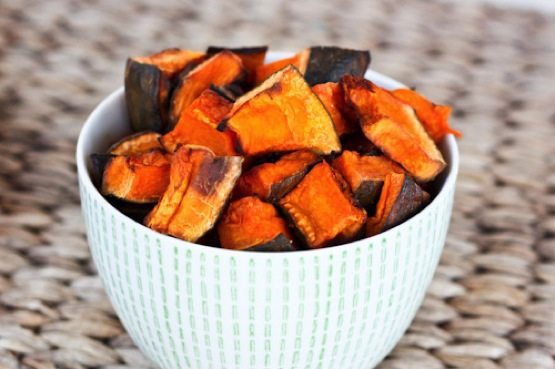 6. Starchy veggies – I adore winter squashes and sweet potatoes and I know they're rich in vitamins, minerals, and fiber. That said, these starchy vegetables are higher in calories and sugar than nonstarchy vegetables (like leafy greens, green beans, broccoli, cauliflower, peppers, cucumbers, carrots, mushrooms, and celery), so it's important to moderate your portions — which is hard for me, especially when I've made something like butternut squash fries. I have literally eaten the whole pan (a full squash worth) for dinner (with ketchup)!
7. Avocado – Avocado is awesome and a great source of healthy monounsaturated fat, but one large avocado is about 300 calories and 30 grams of fat. This isn't something that I tend to overeat (unless I'm eating guacamole), but its good to remember that 1/4 of an avocado is one serving.
8. Healthy chips – The Pringles slogan (once you pop, you just can't stop) is sooo true — even with the "healthy" veggie-based chips. Sure, they're healthier than regular chips but if can't stick with one serving, not so much.
9. Cereal – Most of time I buy healthy varieties but one bowl is never enough and I never feel satisfied for long after eating it.
10. Healthy baked goods – I'm always testing out new recipes and trying to come up with healthy treats to share here but sometimes having an abundance of treats in the house is not a good thing for me. They sit on the counter tempting me all day and once I eat one, it's over.
Now, I'm not sharing this list to say that I'm going to stop eating these foods (or that anyone else should) but I wanted to share that sometimes even health coaches struggle with portion control and maintaining our weight. Moving forward, I just want to be more mindful of what (and how much) I'm consuming. Granted, overeating "healthy" things is probably better than overeating candy bars but at the end of the day, it's not serving my body — hence the tight pants thing I have going on at the moment.
My plan is to be more conscious by measuring my portions of nuts, nut butters and the other high-calories items I love and also limiting my consumption of the foods I tend to overeat like granola and "healthy" chips. I've realized that these snack foods (granola, trail mix, chips, cereal) are the foods that I can't just have one portion of — I keep going back to the kitchen for more. For me, it's better to just not to have these items in the house, store them in a cabinet that is higher-up and out of sight (out of sight, out of mind — it works!) or to buy portion controlled packages like the Just a Handful trail mix packages from Trader Joe's.
Are there any "healthy" foods that aren't so healthy out there that I missed? Are there certain foods you tend to overeat? Any tips to share or do you just keep the items out of the house? 
This post may include affiliate links. Thank you for your support.